Download the Outside Shop Signboard PSD Mockup Pack! It will supply you with three exclusive PSD models that represent a minimalist signboard in a secure metal frame. If you'd like to visualize new sign ideas for the storefront of your shop, this kit will surely be helpful. In particular, shop owners, retailers, marketers, graphic designers, and sign makers shouldn't miss the opportunity to get our top-class product. Trouble-free personalization and a highly realistic look are among the major perks of utilizing the three samples.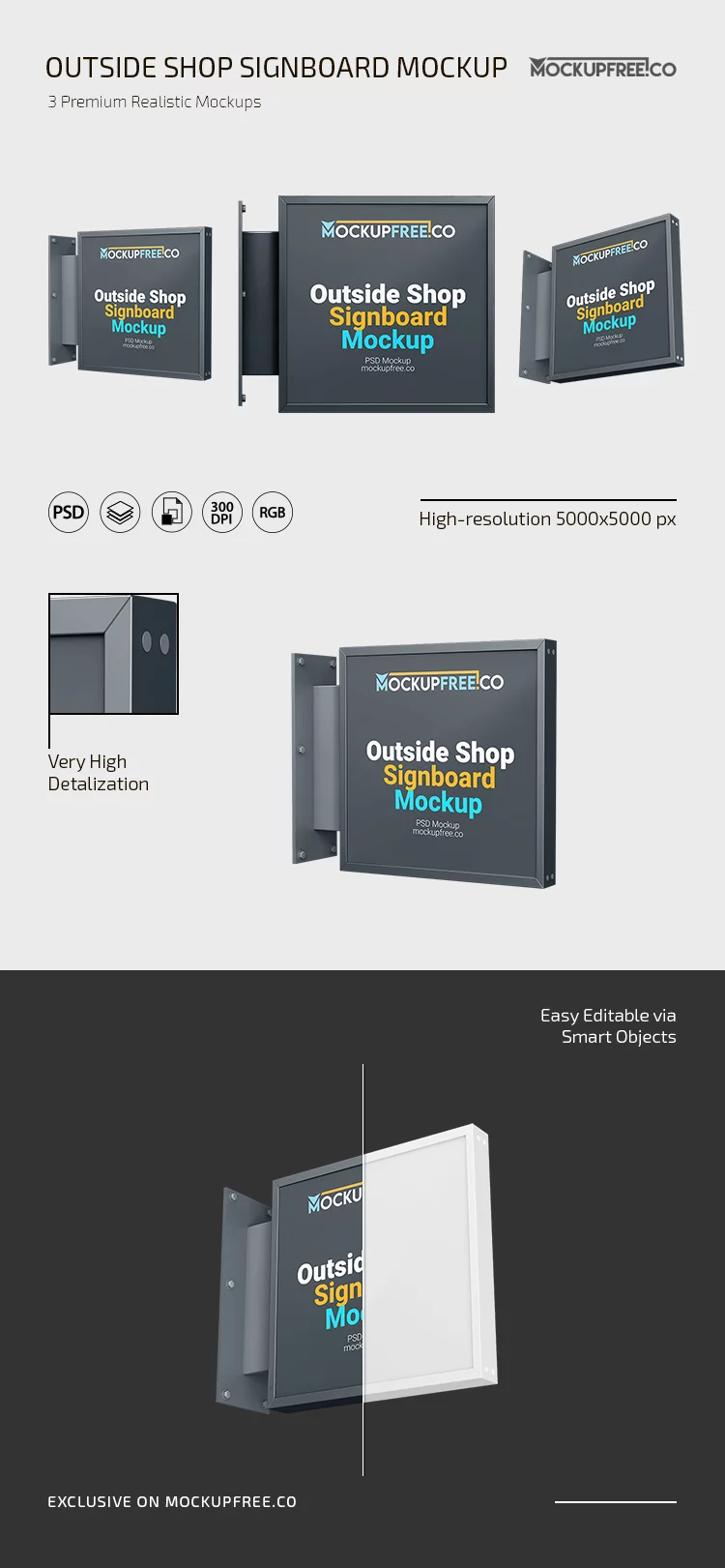 How can you edit the Outside Shop Signboard PSD Mockup Set?
Without a doubt, a stylish and concise design featured on a shop signboard aids in attracting new visitors. We suggest you start adjusting this mockup bundle by showcasing a store name or a brand logo on the sign models. All you should do is transfer your creation through Photoshop smart layers. Next, you can add a promo message, a slogan, an image, or other decorative elements. Besides, you have the option of altering the palette of the board, and its frame. Finally, we recommend you alter the shadows and the scale of the item, and add a suitable backdrop, in order to make your presentation complete.
Why should you download the Outside Shop Signboard PSD Mockup Bundle?
Download the Outside Shop Signboard PSD Mockup Kit, and enjoy using the three class-A PSD models! With easy-to-use customization options, this pack is ideal for anyone seeking a professional and impactful way to display their shop signage concepts. With the free license, you can either pursue bold commercial goals or simply prepare a fresh, catchy addition to your portfolio. Get our superb billboard mockup bundle now, and make a lasting impression!