Download Free Bus Shelter PSD Poster Mockup pack! This free set includes three professional-quality mockup templates that showcase a modern-looking bus stop made of glass, plastic, and metal. The bus stop's side walls are designed to present large vertical posters. Meanwhile, the stop's simple yet thought-through design is perfect for a big city. This set is ideal for designers, advertising agencies, and anyone else who needs to present their poster designs in a realistic and appealing way. Since the mockups are available in PSD format, any user can easily personalize them in Photoshop.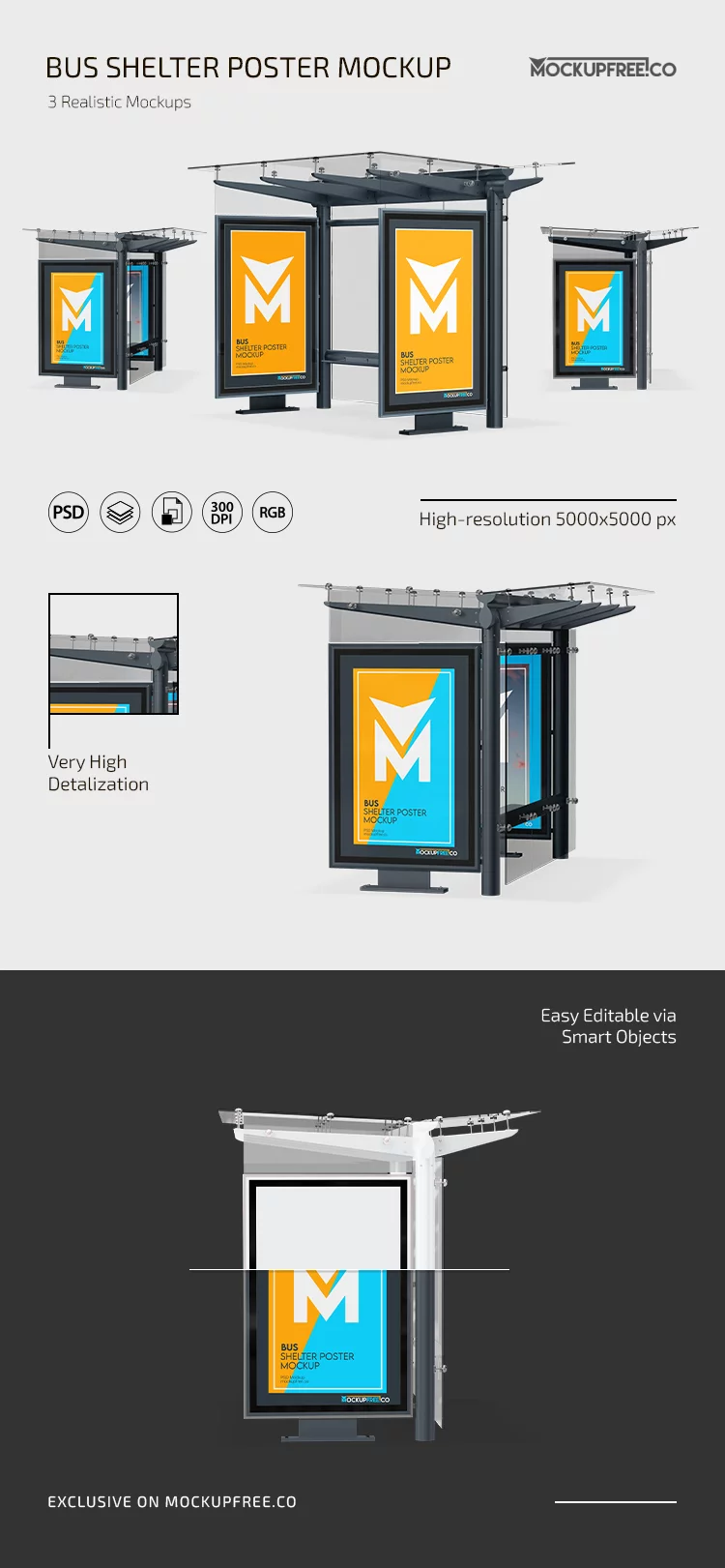 How can you customize the Free Bus Shelter Poster Mockup set?
Firstly, you can apply any poster design and text to the side walls of the stop. Secondly, you can change the color of the metal construction and other elements. Additionally, you can adjust the scales and lighting of the mockup, add a background image, and even change the position and angle of the bus stop. In particular, all these editing options are available in the PSD files, making it quick and easy to make changes.
Why should you download the Free Bus Shelter Poster Mockup set?
Download the Free Bus Shelter Poster Mockup set today and enjoy three fully customizable life-like templates of top quality. Using adjustable mockups of a bus stop allows you to showcase your poster designs in a real-world environment, providing a more authentic and eye-catching presentation. We offer a free license, so there's no reason not to take advantage of this fantastic opportunity to showcase your designs in a modern, convenient setting.