Download the Label Tag – 2 Free PSD Mockups! A label is not just a piece of paper attached to an item. It's a representation of your brand. Thus, the design of this paper should be perfect. If you are not sure whether you need a round or rectangle label, use our fabulous mockup kit. It features two items of different shapes. Apply your design to these samples, in order to check whether all your ideas look as good as you expected, and showcase them to a customer. What's important, the mockup has a high resolution. This surely is a big benefit because your customer might want you to zoom the image to ensure that the design looks good.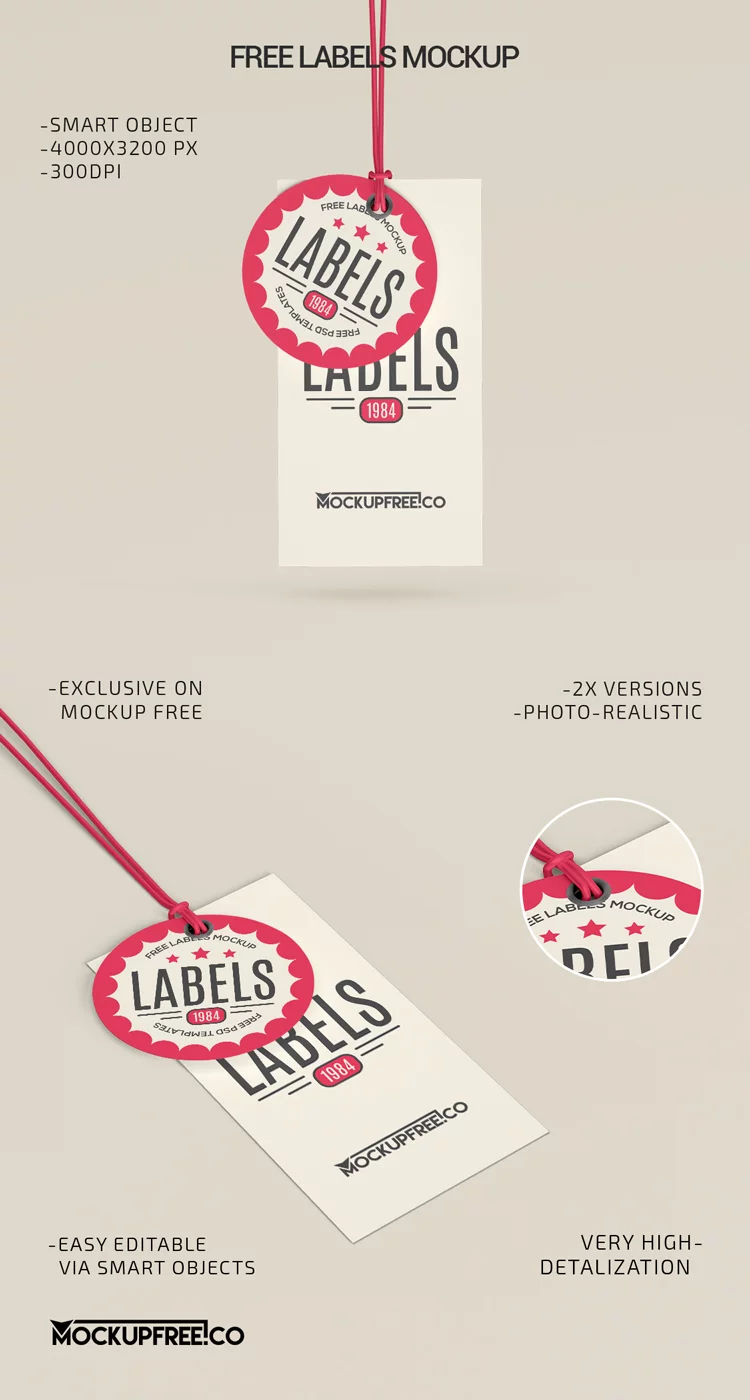 How can you customize the Label Tag – 2 Free PSD Mockups?
We guarantee that even with basic Photoshop skills, you can achieve excellent results editing the two templates.  Firstly, you can apply a branding logotype via smart layers. Secondly, it's possible to add any text or a company's logo. Besides, you can alter the scales, and the shadowing, and move or delete the item as needed. Finally, it's possible to change the color of the labels, and the thread and set a suitable background.
Why should you download the Label Tag – 2 Free PSD Mockups?
Download the Label Tag – 2 Free PSD Mockups! This professional pack is available at no charge and with a royalty-free license. The two samples present the cardboard labels from different angles, to allow you to see all pros of your designs. What's great, these materials are easy to adjust even with minimal knowledge of Photoshop. To see more branding mockups, click here.