Download the Free Stand Banner Mockup Set! This wonderful freebie is ideal for outdoor advertising and other projects. Use the three life-like samples to create a unique banner design in Photoshop! Enjoy hassle-free Photoshop editing even without advanced knowledge of the program. With the free license, you're welcome to use these materials both for your personal needs and commercial projects.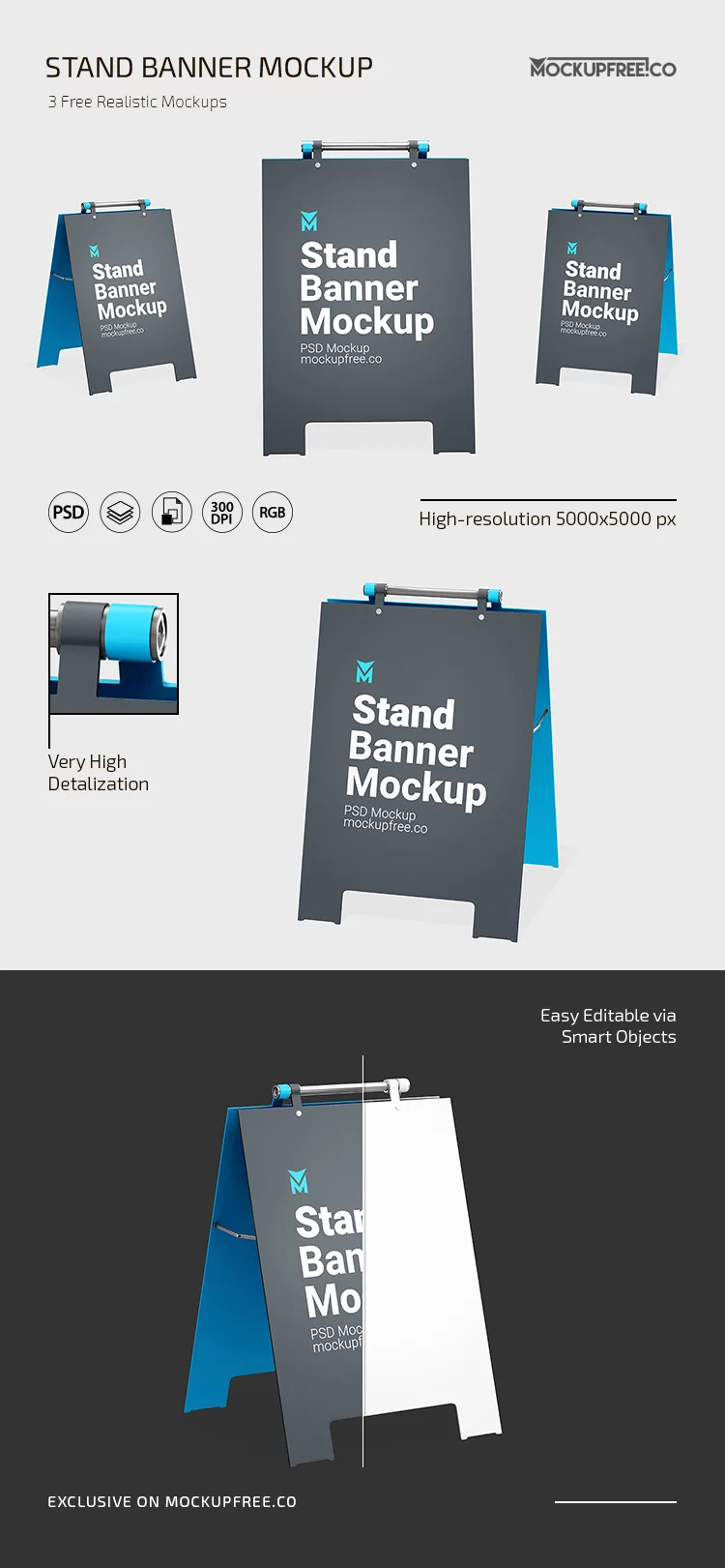 How can you personalize the Free Stand Banner Mockup pack?
In Photoshop you can change the color of every element, including metal holders. Also, you can replace the text or add a logotype. You don't even need professional skills to do that! 
Why should you download the Free Stand Banner Mockup kit?
Download the Free Stand Banner Mockup Pack! The three detailed PSD samples are easy to customize in Photoshop. Our pack is available free of charge, and with a royalty-free license. To see more excellent banner mockups, click here.