Download the Free Spiral Notebook Mockup Set! In it, we offer you three free adjustable samples of professional quality. Thanks to the PSD format, anyone can easily personalize these materials in Photoshop. The templates showcase a vertical spiral notebook from three different angles, all made in a gravity style. While two samples feature a pair of notebooks, the third sample shows a single item. This bundle is perfect for graphic designers, marketing specialists, artists, and anyone who needs to present their design ideas in a professional way.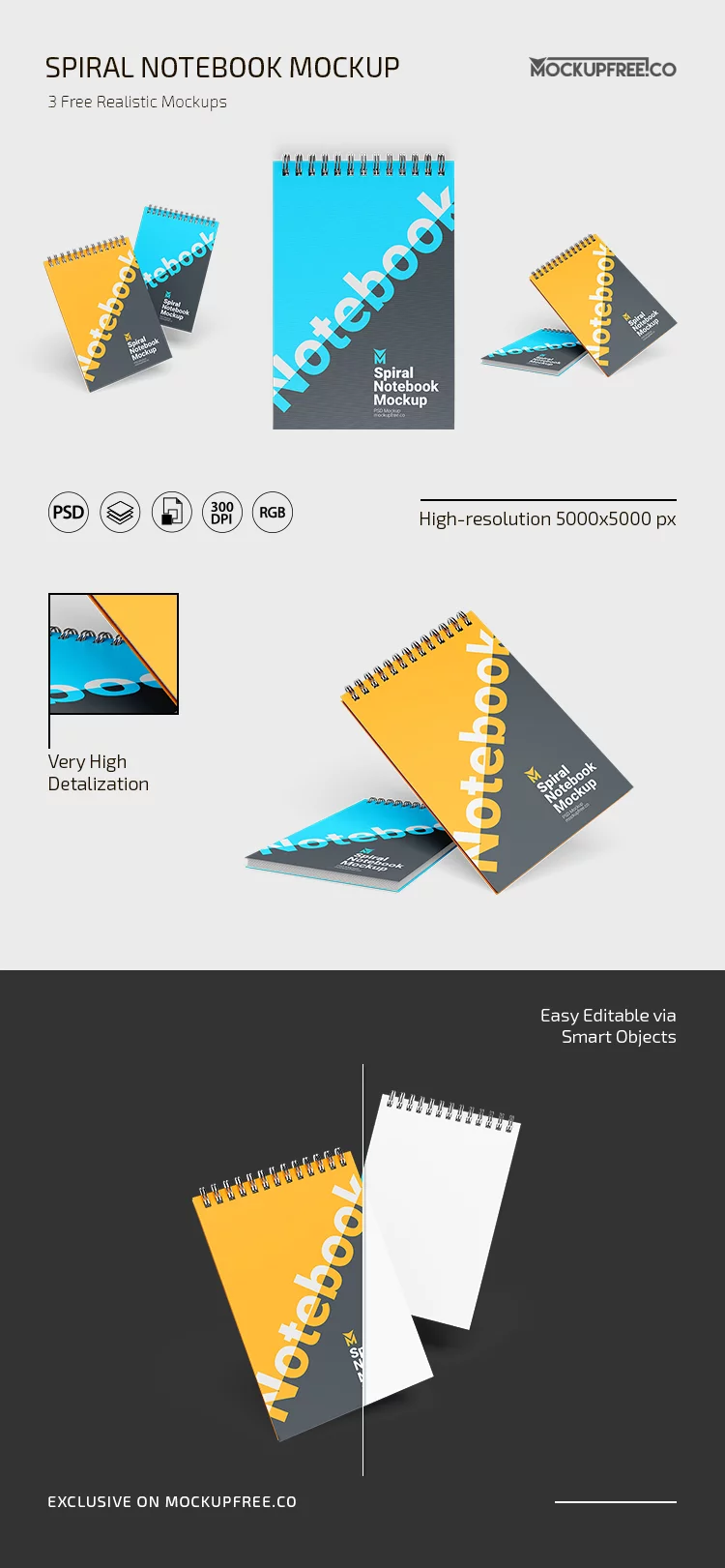 How can you customize the Free Spiral Notebook Mockup set?
Firstly, you can feature any branding design, illustration, or image. Secondly, you can add any text, pattern, or logotype. Additionally, it's possible to change the color of the item and its parts, including the cover and the metal spiral. Besides, you can add a fitting image to the backdrop. In particular, it's possible to personalize these materials to match the design vision of any project. Our pack is a must-have tool for making presentations, showcasing products, and creating visual content.
Why should you download the Free Spiral Notebook Mockup set?
Download the Free Spiral Notebook Mockup pack and get three professional templates for free. Even users with little experience can adjust these materials in Photoshop without much effort! Using customizable mockups is a great way to save time and effort while creating an impressive presentation. By using our bundle you surely will be able to showcase your work in a visually appealing and professional manner. Plus, we offer a free license, so the set is available for any commercial and personal needs.