Download the Free Desk Flag Mockup pack! Our best designers crafted this versatile PSD product from scratch. Three flawless mockups feature a small desk flag. Folds and shadows make the flag look surprisingly realistic. A glossy metal stand gives the model an elegant and modern look. What's important, you can adjust these materials in Photoshop even if you're a newbie.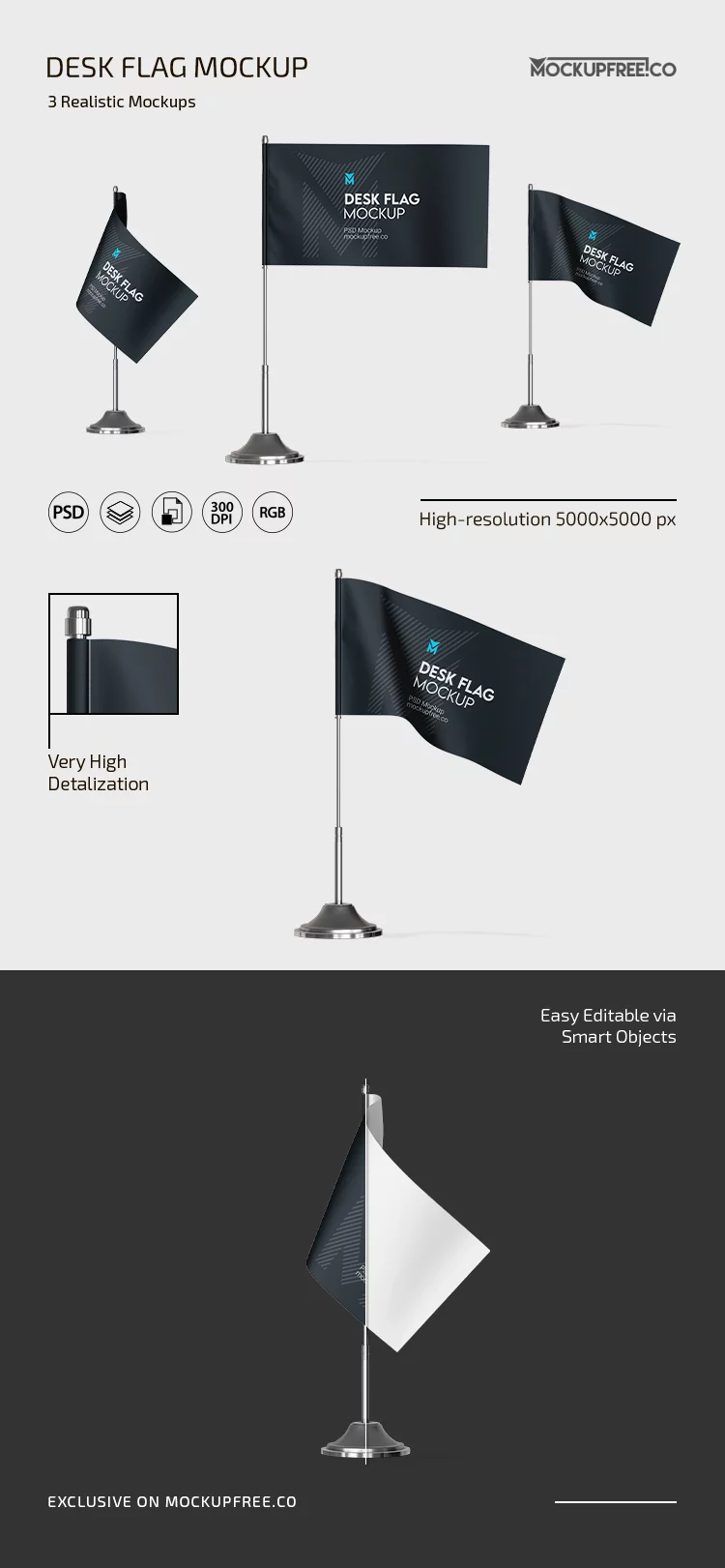 How can you customize the Free Desk Flag Mockup bundle?
All elements of our Desk Flag Mockups are adjustable in Photoshop. You change the color of the flag and the pole and set any image in the background. Besides, you can apply your design and text to the flag via Smart Objects. Alternatively, you can add a high-quality pattern or a unique logotype.
Why should you download the Free Desk Flag Mockup kit?
As you download the Free Desk Flag Mockup set, you get three excellent PSD templates instead of one. The top quality of the mockups ensures easy customization – you don't have to be a pro to adjust these samples in PS. By the way, more pro-level branding mockups are available here.