Download our free Black & Gold Stationery Mockup bundle! In this one-of-a-kind product, we present an array of stationery items, including a small planner diary, a pen, an envelope, a folder and letterhead, business cards, and a card case. Thanks to simple, soft lines, and a suggested color palette in black and gold, the stationery items look solid and classy. The great advantage of this PSD pack is its full adjustability which means that even non-professionals can easily feature their creations. This free mockup bundle can become a valuable design resource for designers, branding agencies, event organizers, print shop owners, and other entrepreneurs.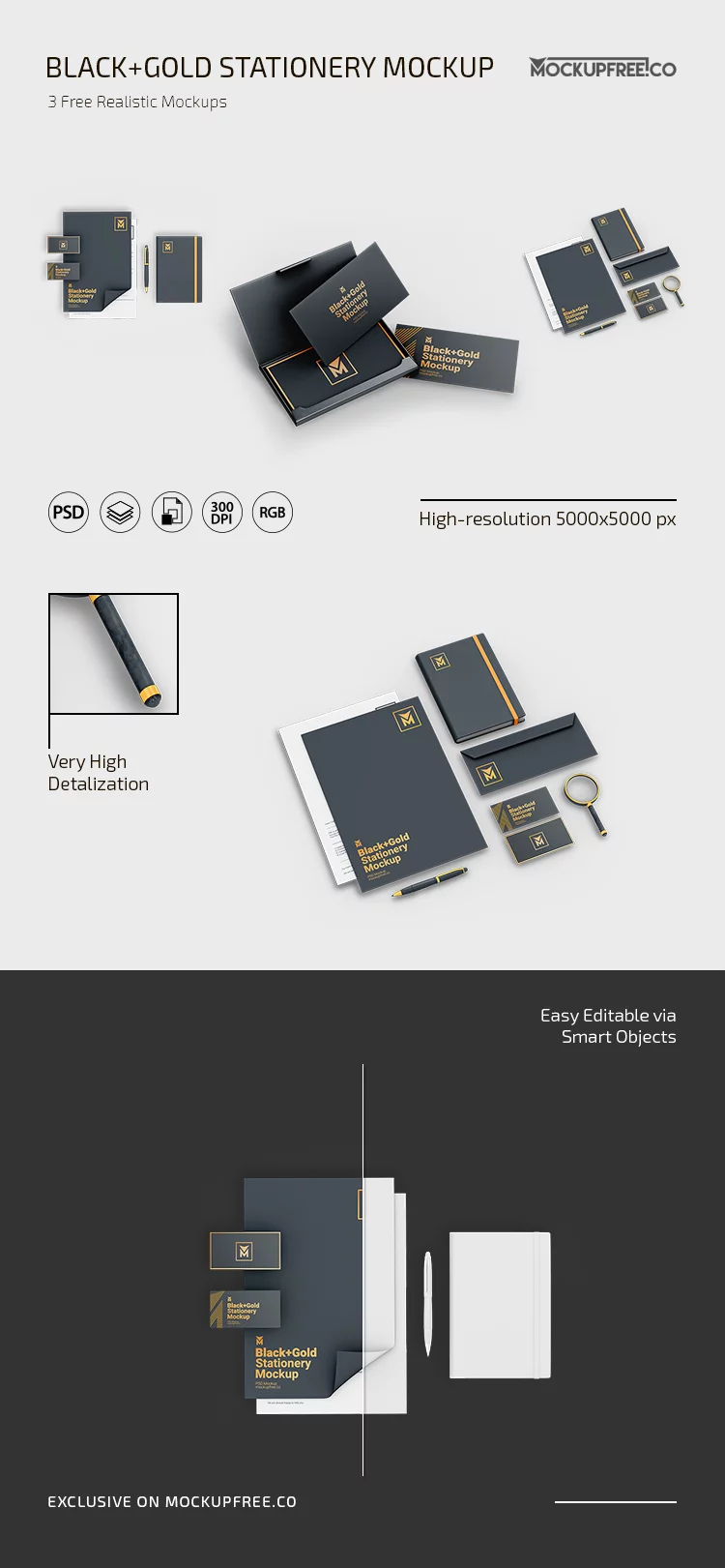 How can you personalize this bundle?
What's great, adjusting these samples to one's specific needs doesn't require advanced knowledge of Photoshop! Firstly, you can apply your branding designs to every stationery item through the editable layers. In particular, it's possible to add any text and showcase a company's logo, and other elements. Besides, you can alter the color palette of these objects, to make the mockups fully correspond to your needs. With the suggested combination of black and golden the stationery items look luxurious and visually appealing. However, we recommend that you explore other options. Finally, the scales, lighting, and backdrop of each sample are easy to personalize, too.
Why should you free download this set?
Seize the opportunity, and download the free Black & Gold Stationery Mockup pack! Use the three pro-level samples to prepare outstanding presentation and marketing materials, or a portfolio display. We guarantee that the final result will immediately captivate your customers' attention. Besides, effortless Photoshop personalization and a royalty-free license are the advantages of this product to appreciate. Save the original pack now!