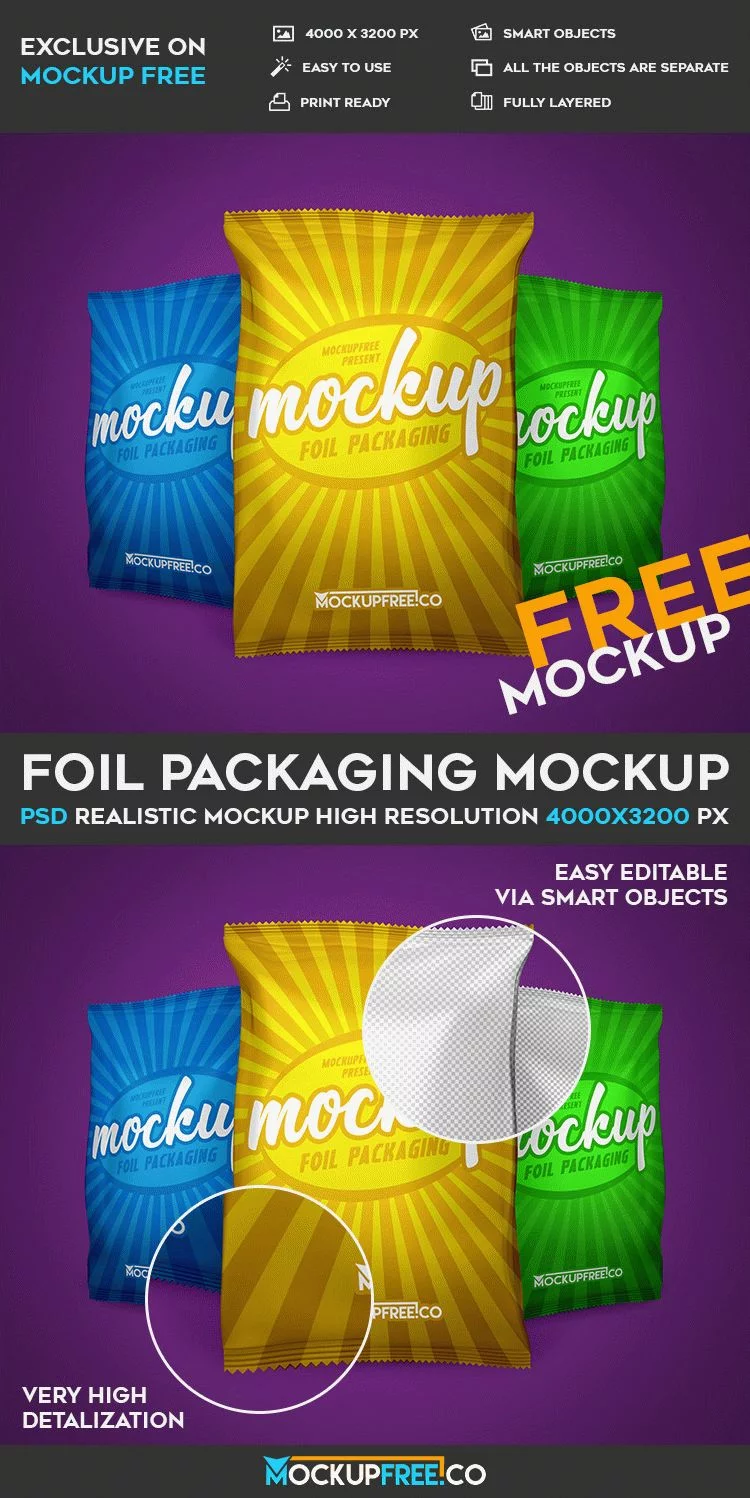 You are welcome to download our new Freebie – PSD Mockup from MockupFree – Foil Packaging for implementing your professional ideas and creating the best design! It can be used as many times as necessary for different projects, presentations and for creating branding identity for company and a specific product.
While adding the necessary design, it is possible to create presentations and surprise your future clients with qualitative products. Of course, you need to have some basic knowledge of this program. But, there is a huge amount of teaching material, since this program is one of the most popular all over the world dedicated to graphic design and many others.
This Foil Packaging Free PSD mockups from Mockupfree can be used as many times as necessary for advertisement and promotions as well. It is important to know that it is really very easy to customize our mockups, add there the necessary design, change backgrounds and add any elements you wish. Our PSD mockups were created by professional designers exclusively for Mockupfree.
Easily download this qualitative free mockup in PSD for implementing your professional ideas, for showing the necessary design to your clients or customers and for lots of other interesting ideas and aims you have!