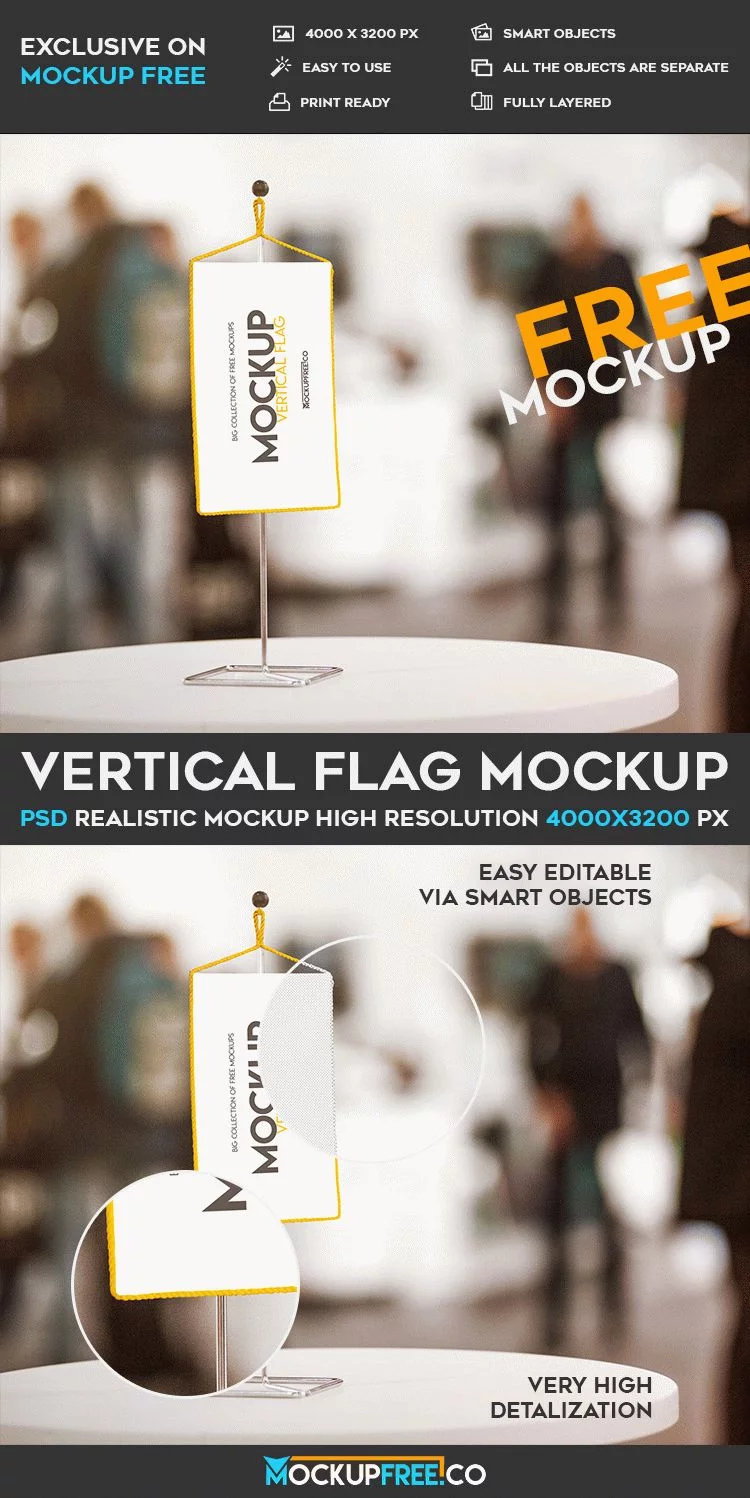 Our new Freebie for you is Vertical Flag – Free PSD Mockup! This PSD mockup is professional and very qualitative. It was created by our designer and can be used as many times as necessary for your private and commercial needs. The vertical flag mockup can be used for adding there the necessary design, creating presentations and make it as a part of branding identity for your client or company.
You won't have any problems with customizing this free PSD mockup in Photoshop. There are all the necessary layers, where you should add the design you need. This free mockup will be great for designers, companies and agencies promoters and for everybody who wants to get professional PSD design. The mockup is absolutely print ready and all the objects are separate. You can use it in a very high detalization.
On Mockupfree you can find a lot of free PSD mockups that were exclusive created by our designers. We hope that our work will be useful for you and your business. Choose the best Free mockup exactly for your design and present it to your clients. Download and enjoy this useful Free PSD mockup and make any necessary customizations. Hope this awesome mockup will be useful for you!