Don't miss a chance to download our Matte Coffee Mug Mockup set! This incredible set includes highly adjustable templates. They feature a medium-sized mug with realistic textures, shadows, and coffee splashing out of it. You'll have three gravity-style templates to choose from, each offering a unique angle of the mug. Whether you're a professional or just starting, you can easily showcase your designs on the sleek and modern mug. The original file includes three PSD templates that you can easily customize in Photoshop.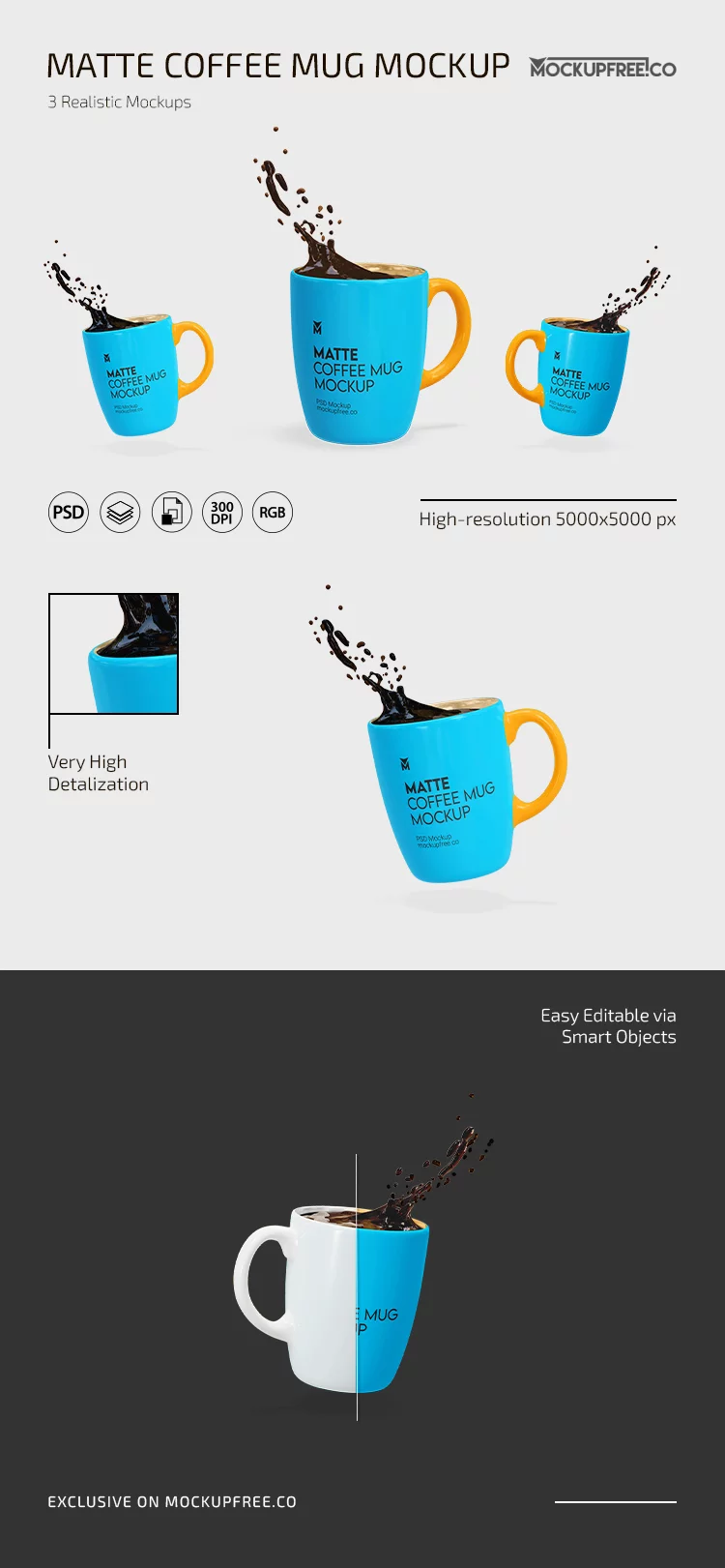 How can you customize the Matte Coffee Mug Mockup set?
Getting started is easy – simply download the set and open it in Photoshop. First, you can add any commercial design, logo, image, or pattern onto the mug. Secondly, add some text to the mug to create the perfect promotional or branding tool. Additionally, adjust the color of the mug, handle, and liquid inside to create a personalized mug presentation. These editing options surely give you endless possibilities for crafting a unique and striking mug design. Plus, this mockup set is user-friendly and perfect for both beginners and professionals.
Why should you download the Matte Coffee Mug Mockup set?
Download the Matte Coffee Mug Mockup bundle today and receive three highly detailed templates of professional quality. With these templates, anyone can customize them in Photoshop to produce an impressive and personalized mug design. The versatility of customizable coffee mug templates is unmatched when it comes to showcasing your creations. And best of all, these mockups come with a free license, giving you the freedom to use them for personal and commercial purposes.