Download the Matte Chocolate Bar Mockup pack now! Inside, you'll find three impeccable PSD samples that spotlight a medium-sized chocolate bar wrapped in a hermetically sealed plastic film. This packaging surely outshines foil or paper wraps with its practicality, waterproofing, and portability. Whether you're a manufacturer, promoter, or product designer, this tool is a must-have in your arsenal. Experience the lifelike matte texture and effortless Photoshop customization, and make your product stand out from the rest.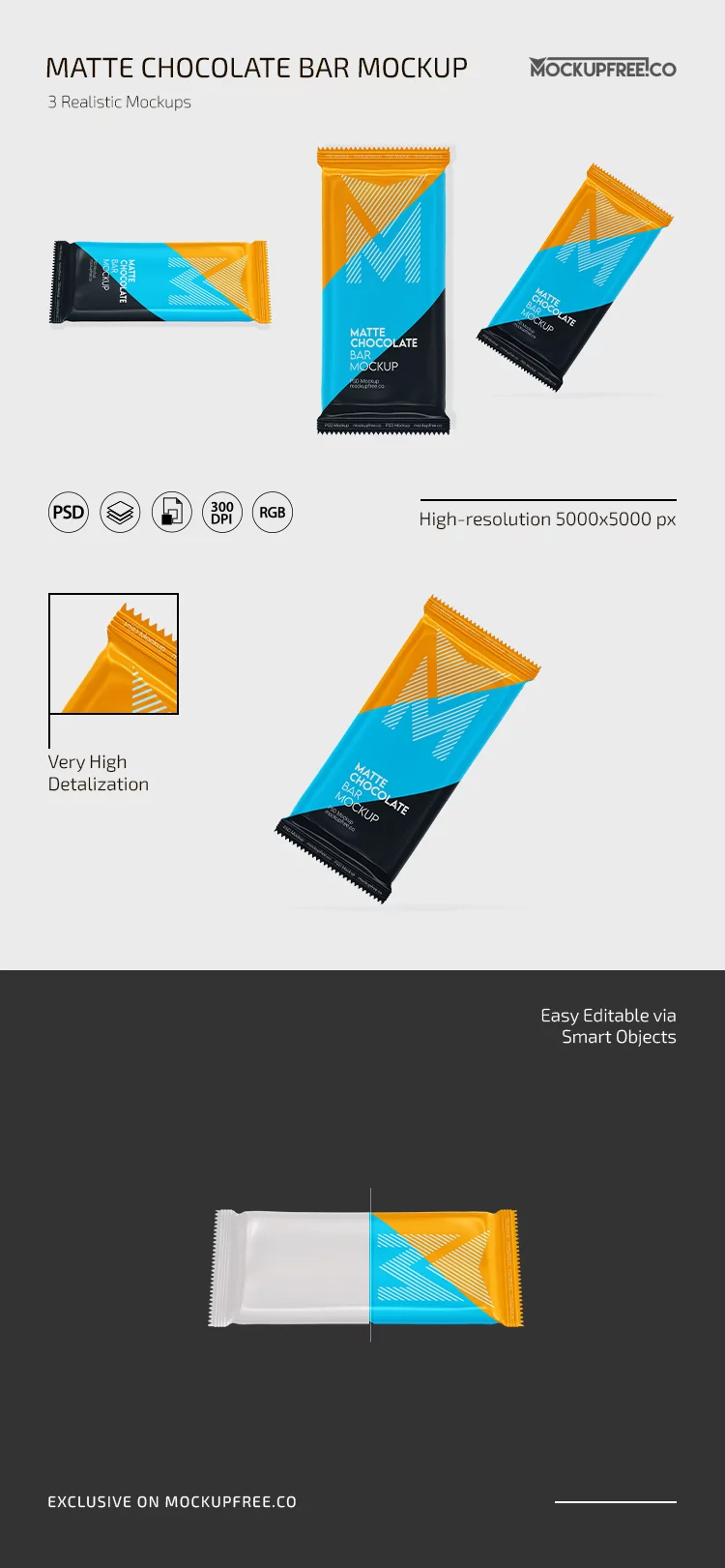 How can you adjust the Matte Chocolate Bar Mockup set?
Firstly, you can apply your product design to the pack in Photoshop. Your image, pattern, company logo, or text will adjust seamlessly via the well-arranged layers. By the way, the sealed sides of the pack are adjustable, too. Besides, it's possible to alter the colors and the scales and set a fitting backdrop. Thanks to the array of angles, you and your customers will get a thorough impression of the design.
Why should you download the Matte Chocolate Bar Mockup kit?
Download the Matte Chocolate Bar Mockup bundle now, and implement your design ideas with style and ease! In the pack, you'll discover three pro-level samples that look just as realistic as studio shots. Their sure advantage is the ease of Photoshop editing as well as the free license which enables you to utilize these materials for your commercials and other needs. Don't waste another moment, and get your hands on our fantastic packaging mockups now!