Download our Free X-Stand Banner Mockups! We prepared this mockup bundle to help you visualize your advertising or branding designs, and present them to your customers. The set assembles three life-like PSD models of a light portable banner. The unusual look of the item will draw extra attention to your creations. With its top quality, a variety of the offered angles, and ease of personalization, this product is a valuable tool for graphic designers, promoters, print shop owners, etc.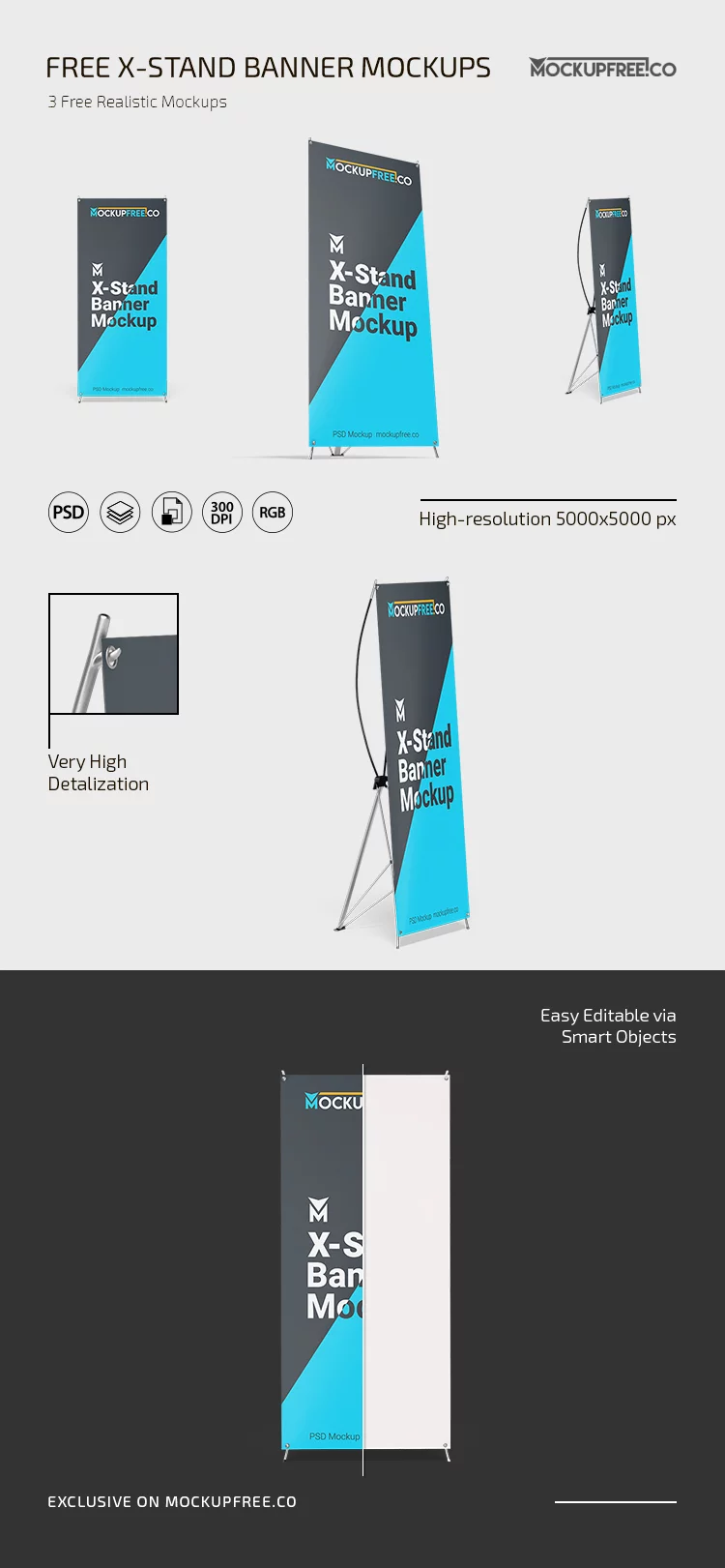 How can you adjust the Free X-Stand Banner Mockups?
To begin with, you can feature your designs on the banner as its surface works as a placeholder.  It is also possible to edit the sample text. Besides, you can apply a stylish logotype, a pattern, and other elements. Additionally, we suggest you adjust the scales and change the lighting as needed. Finally, you can set any background and adjust the color of the metal parts and other details.
Why should you download the Free X-Stand Banner Mockups?
As you download our Free X-Stand Banner Mockups set, you get three pro-level templates at no cost. They feature the banner from different angles to help you successfully showcase your advertising and branding designs. Besides, with the free license, you can pursue your commercial and other goals with no restrictions. In conclusion, we'd like to remind you that our branding mockups are easy to edit even if you are new to Photoshop. Have no doubts, and get this class-A product now!