Download the Free Sketchbook PSD Mockup Set! This fantastic product includes three versatile models of a simple paper sketchbook with a quality leather cover. Thanks to realistic lighting and fine detailing, the three samples in this pack look life-like. As a designer or a manufacturer, you can use these PSD materials for effective product presentation and commercial needs. With the royalty-free license, you won't meet any restrictions while pursuing your goals.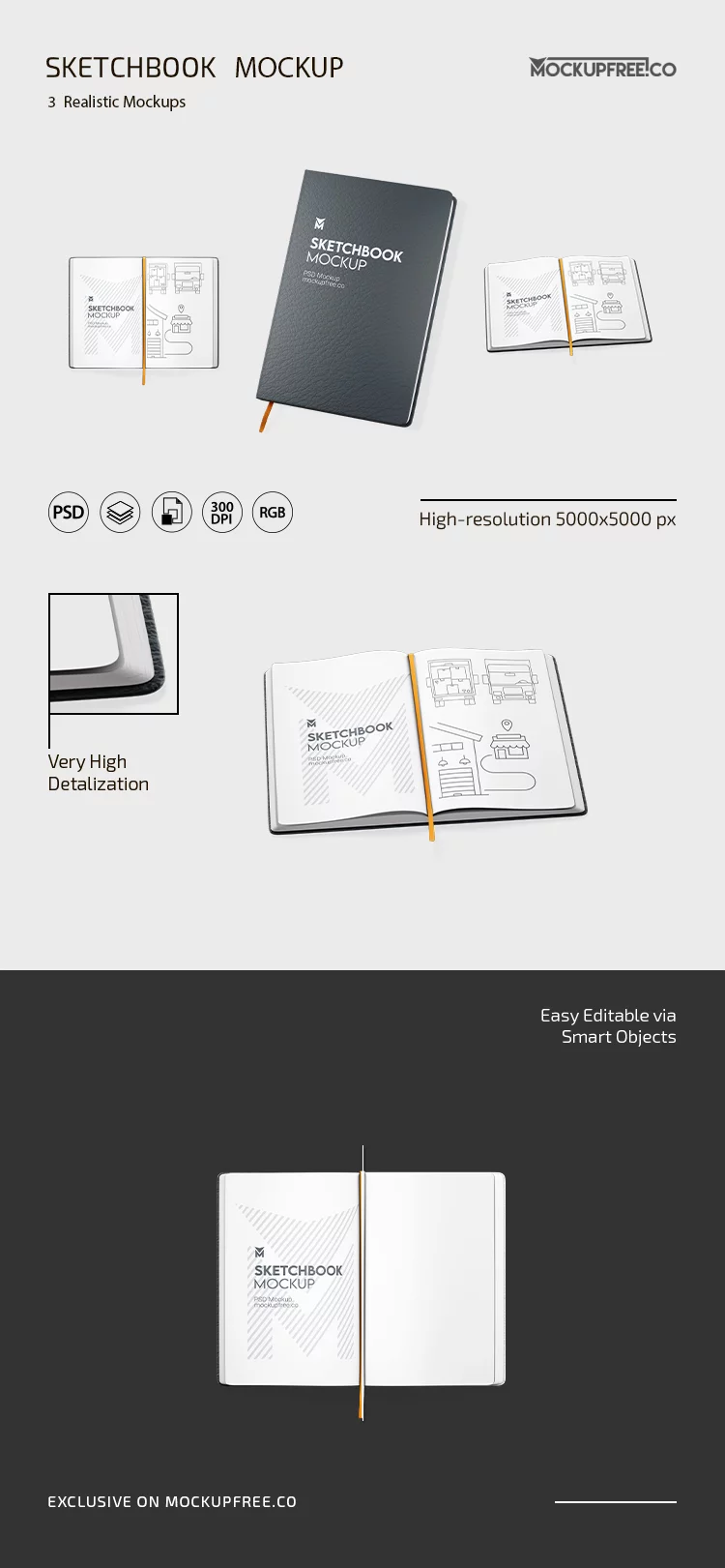 How can you adjust the Free Sketchbook PSD Mockup kit?
What's awesome, you can make basic edits to the three mockups even with minimal knowledge of Photoshop. In particular, you can apply a logo, a pattern, or other designs to the sketchbook. Both the cover and the pages work as placeholders. Besides, you can feature stylish typography, and add any text. Additionally, we suggest you change the color of the pages, the cover, and the thin ribbon bookmark. Finally, you're free to feature any image in the setting. Start now, and enjoy the process.
Why should you download the Free Sketchbook PSD Mockup pack?
As you download our Free Sketchbook Mockup kit, you get three customizable samples of professional quality. These materials are available at no fee and come with a royalty-free license. Therefore, you can stay on a budget, and utilize our fabulous samples for any needs. With a realistic look and top quality, these book mockups certainly are a must-have tool for your design arsenal!