Download the Free Glass Signage Mockup PSD set to ensure a fantastic presentation of your latest creations! This product offers three hand-crafted mockups that showcase the glass signage from different angles. The signage is mounted to a blank surface on four shiny metal brackets. Thanks to its minimalist design, the item looks classy and modern. The three samples are incredibly realistic, thanks to the life-like textures, shadows, and reflections on the glass surface. This type of signage would be a great option for businesses looking for a professional and elegant look for their signs.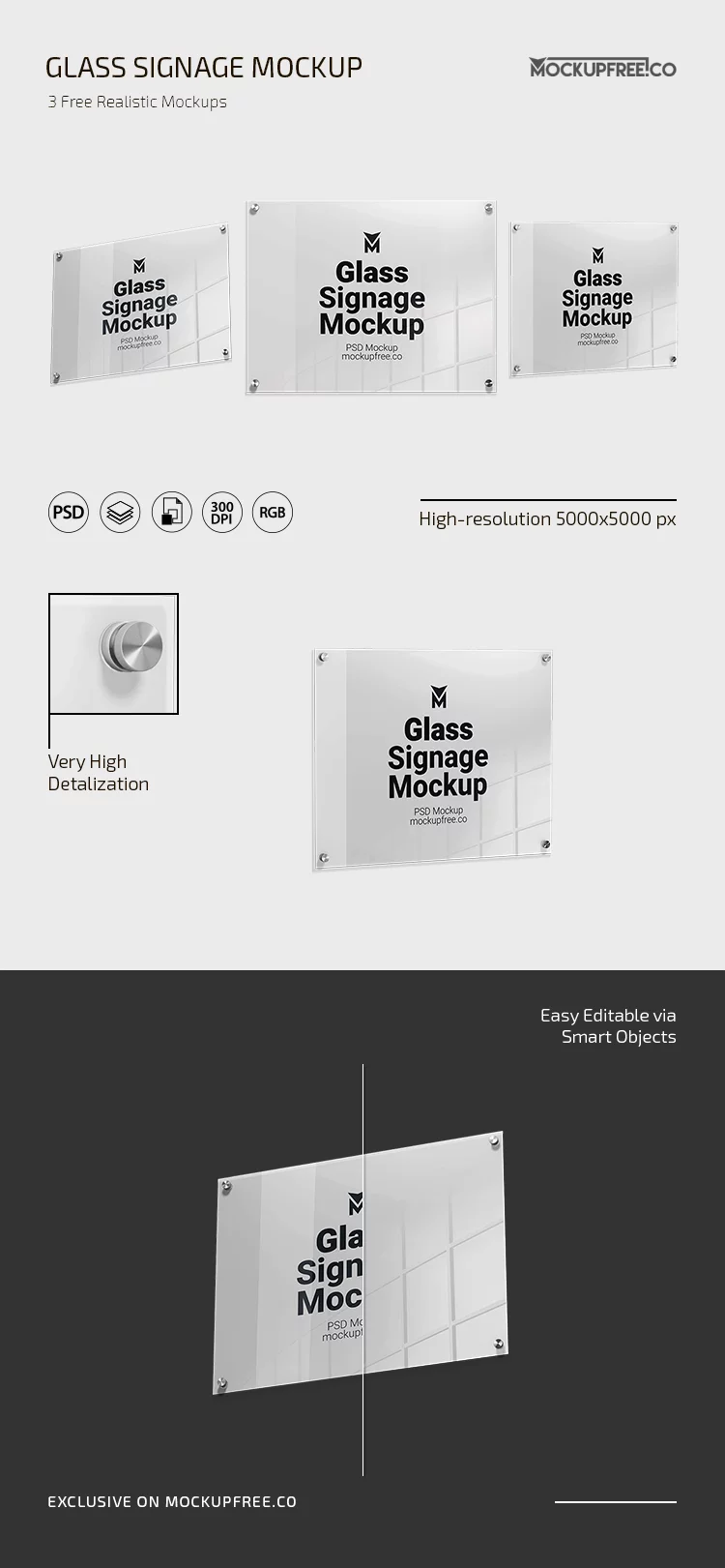 How can you adjust the Free Glass Signage Mockup PSD set?
Since the samples in our pack are customizable in Photoshop, you can fully control the final appearance of your branding or advertising designs. In particular, you can apply your creations to the surface of the signage via the well-arranged layers. Besides, it's possible to add any text and feature an image or a company's logo. Additionally, you can change the color of the metal brackets and the surface behind the item.
Why should you download the Free Glass Signage Mockup PSD set?
You'll certainly benefit from a download of the Free Glass Signage Mockup PSD pack! Firstly, it provides you with a free and time-efficient way to visualize and present your latest branding designs. Secondly, with this bundle, you can enjoy the free license and class-A quality of the offered materials. Overall, our set is an ideal choice for anyone looking to create a stunning presentation.