Download the Free Round Sticker Mockup set! The three professionally crafted templates can be an efficient tool for your next presentation. Sleek texture and 'dog ears' make the stickers look extra realistic. A basic round shape can match almost any design. What's great, anyone can instantly personalize these samples in Photoshop.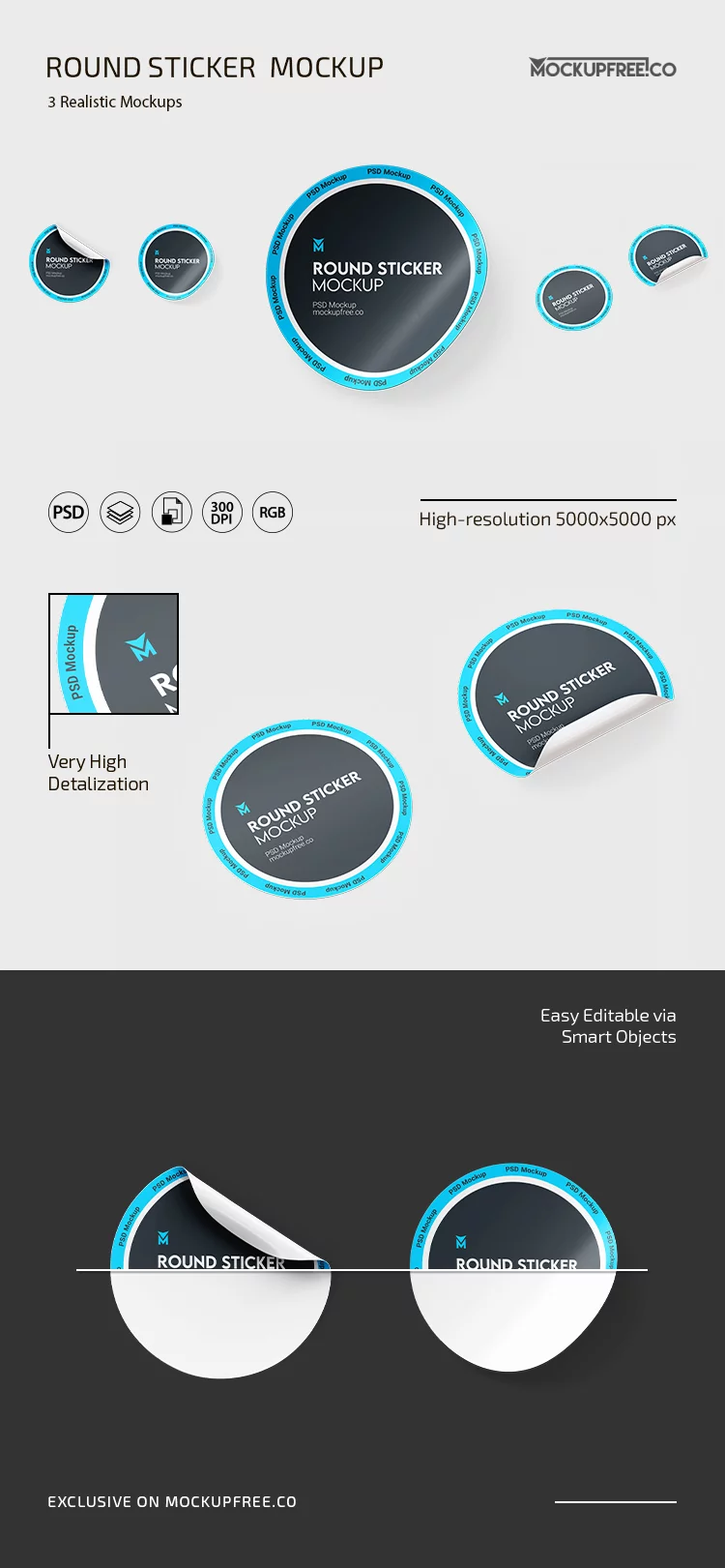 How can you adjust the Free Round Sticker Mockup pack?
You'll need only a few minutes to customize our free Round Sticker Mockup set. A few clicks in Photoshop are enough to adjust the colors, and scales, and set an image in the background. But most importantly, you can feature your design with the help of these templates. Aside from your original images, you can add cool lettering or a special logo.
Why should you choose our Free Round Sticker Mockup set?
Download the Free Round Sticker Mockup kit! Firstly, the three professional samples at no cost and with a free license. Secondly, we promise that you will enjoy fast editing in Photoshop. And finally, the simple look of the stickers makes this set a must-have design tool that you can use more than once. Besides, you can check here to download more fantastic branding PSD mockups.