Download the Free Floating Notepad Mockup kit! As a designer, a stationery manufacturer, or an artist, you'll certainly benefit from utilizing this bundle. With it, you can showcase your notepad designs in a realistic and visually appealing manner. The set offers you three top-quality PSD samples that showcase a simple vertical paper notepad with a metal spiral, firm cardboard covers, and dynamic page arrangement. With their unique positioning and meticulous detailing, all three samples exude a professional and eye-catching appeal. What's awesome, adjusting these mockups is a breeze, whether you're a Photoshop pro or new to the software.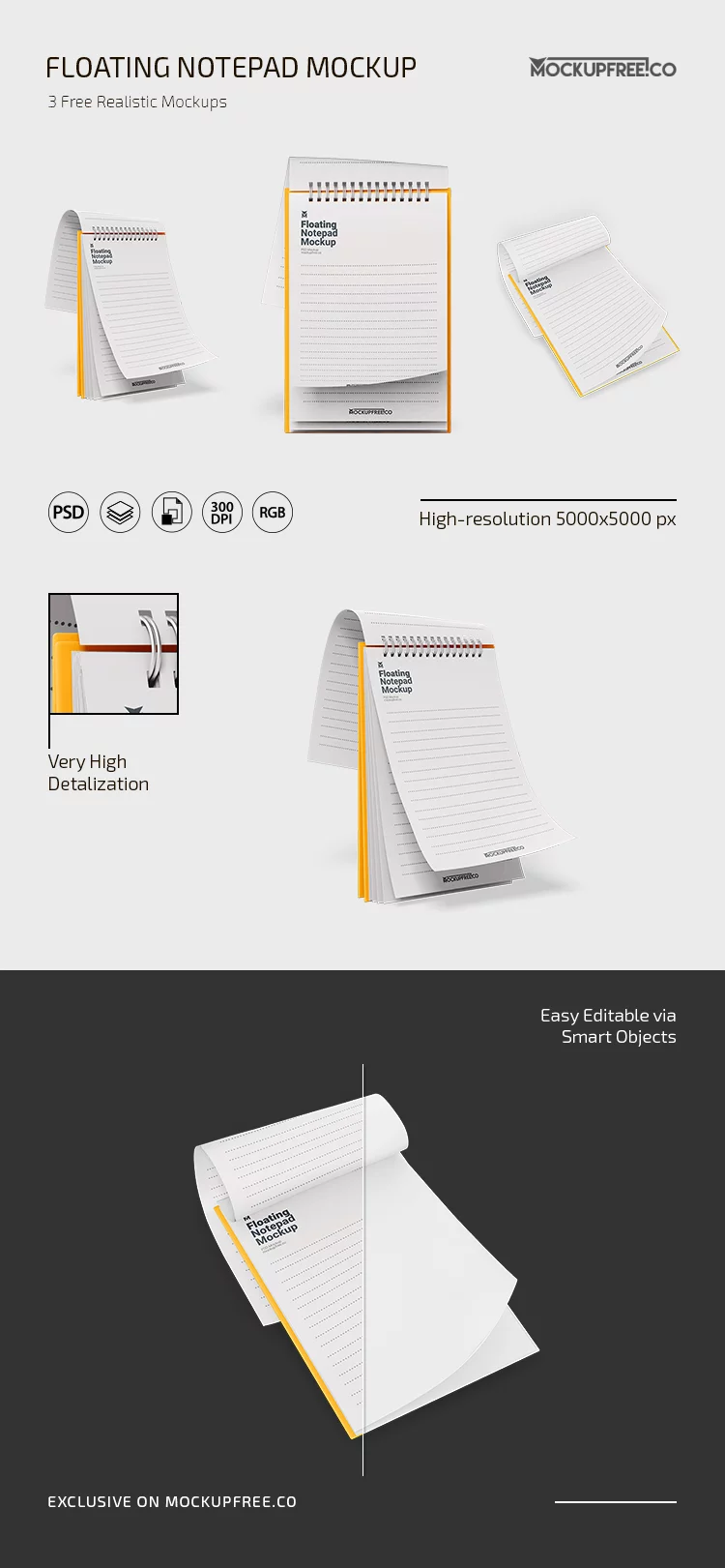 How can you edit this bundle?
With the versatility of the mockups, you can highlight different perspectives of the notepad, including turning pages. We suggest that firstly, you apply your product and corporate designs, or artworks to the notepad's pages via smart layers. Secondly, you can personalize the color of the pages, the cardboard cover, and even the metal spiral. Additionally, it's possible to alter the scales and the shadows to have the object blend with your presentation fully. Finally, you can feature any images, or text in the backdrop.
Why should you download this set?
Download the Free Floating Notepad Mockup bundle! This high-quality product will supply you with three excellent, adjustable templates at no cost. As a designer, producer, or content creator, you can utilize these mockups to present your ideas, sketches, or product concepts in a professional and captivating way. The detailed textures and natural shadowing will help you to impress even the pickiest clients. Besides, we guarantee that you'll enjoy the intuitive process of personalization in Photoshop. Additionally, the free license is one more reason for you not to miss out on our offer.