Download our Free Clean T-shirt Mockup Set! In it, we've gathered three fabulous apparel mockups of a basic men's t-shirt. A simple, comfy cut and short sleeves make this item perfect for hot summer days! Thanks to multiple folds and unusual angles, the t-shirt looks extra realistic. Each of the three templates shows the t-shirt from different angles. This should help you prepare an excellent, all-around apparel design presentation. What's more, our PSD materials are easy to adjust in Photoshop.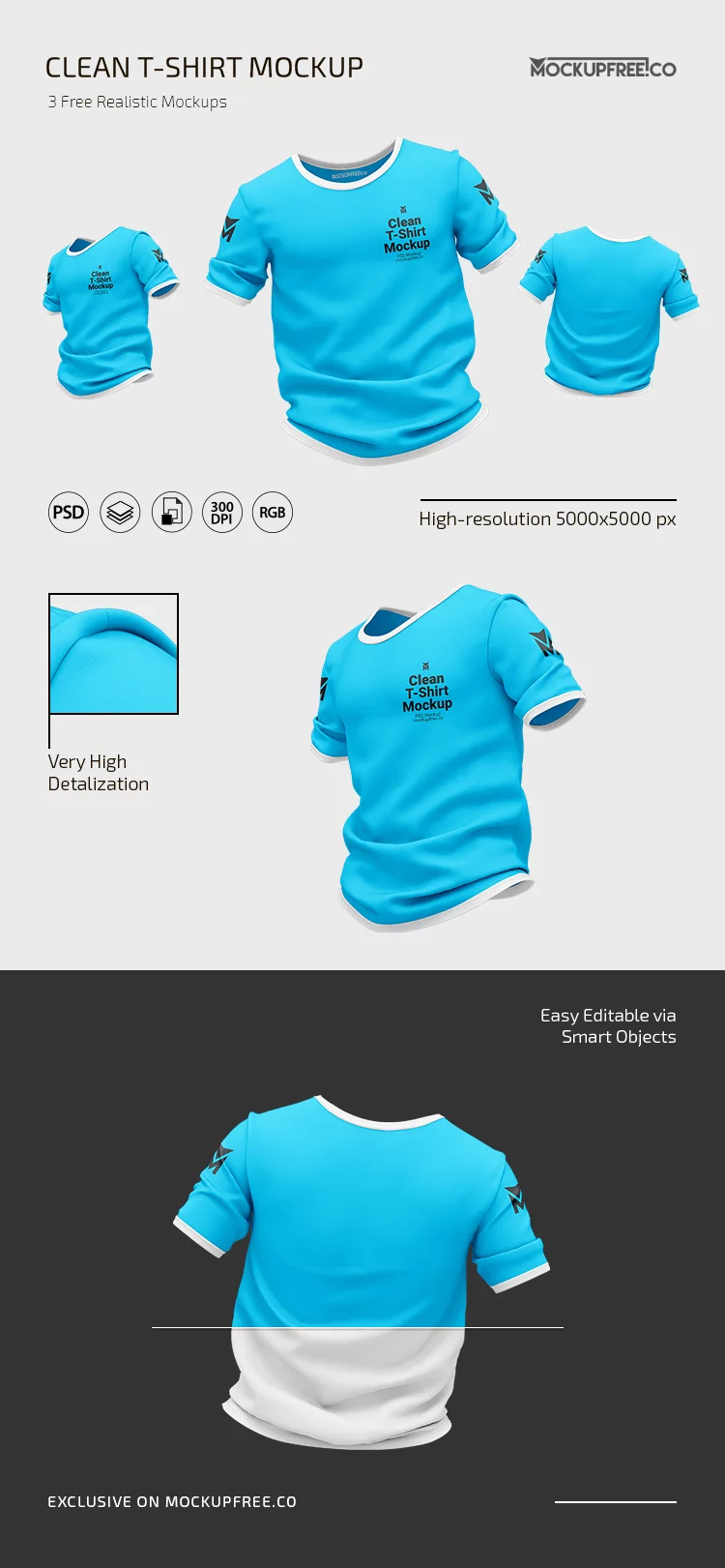 How can you edit a Free Clean T-shirt Mockup set?
Firstly, you can feature your images or a pattern on any part of the t-shirt. Secondly, you can apply a logo or any text to the front, the sleeves, and even a small cloth label on the inside. Besides, it's possible to adjust the color of every part of the item, including the hem and the sleeves. Finally, you can either leave the canvas blank or add a suitable image.
Why should you choose a Free Clean T-shirt Mockup set?
As you download our Free Clean T-shirt Mockup set, you get three professional templates free of charge. Since we offer a free license you can freely use these samples for your commercial and other projects. What's awesome, you can edit these mockups in Photoshop within minutes even if you aren't a pro. Thanks to accurate detailing the designs you feature will look natural and stylish. Don't miss a chance to add an effective tool to your design arsenal!