Download the Free Female Tank Top Mockup pack! This outstanding product will supply you with three highly-realistic templates of a simple female tank top at no cost. A comfy and casual-looking item like this is an ideal fit for the hot season, working out, and other occasions. A sure perk of our materials is the accurate detailing of textiles along with the life-like 3D shapes. Having a PSD kit that looks as cool as ours you can certainly nail any apparel design presentations and promo campaigns. What's more, our samples are extremely easy to alter in Photoshop which means that you'll score your goals without investing extra effort and time. If you are an apparel producer, promoter, or graphic designer, you'll surely make good use of this kit!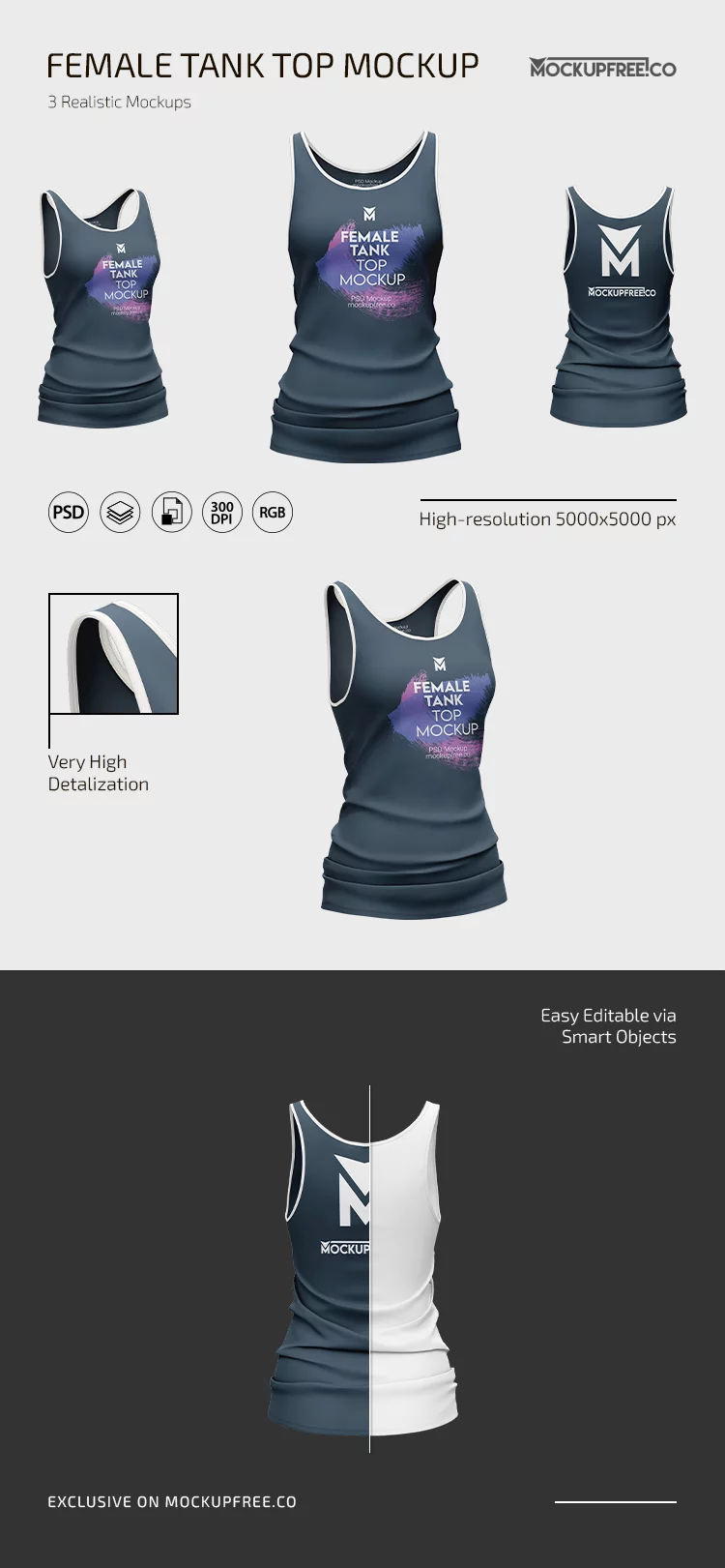 How can you personalize this set?
Start off by applying your apparel designs, patterns, or other creations to the front and back sides of the top. Besides, it's possible to showcase a company's logo on any part of the item, including the inside. Additionally, you can alter the palette of the top and its particular parts, including the hem and the stitches. Overall, the detailed textures and shadowing will aid you in achieving amazing results.
Why should you download this pack?
Download the Free Female Tank Top Mockup suite now, and access three pro-level templates of a casual female item at no fee. The realistic look and full adjustability make this PSD set a valuable resource for designers and producers alike. Additionally, a free license that we grant means you won't deal with any restrictions while utilizing our samples. Save the original file now, to enjoy its benefits!