Download Cargo Minivan Back View Mockup PSD – our optimal tool for automotive projects. This pro-level sample authentically shows a versatile utility van resembling some popular models. Notably, the rear perspective features cargo space, great for transportation, delivery, and other businesses. Despite the precise detailing like tires and lighting, customization is a breeze to match your brand's style. With its versatility, this dependable minivan model suits diverse business needs, empowering you to create compelling visual content.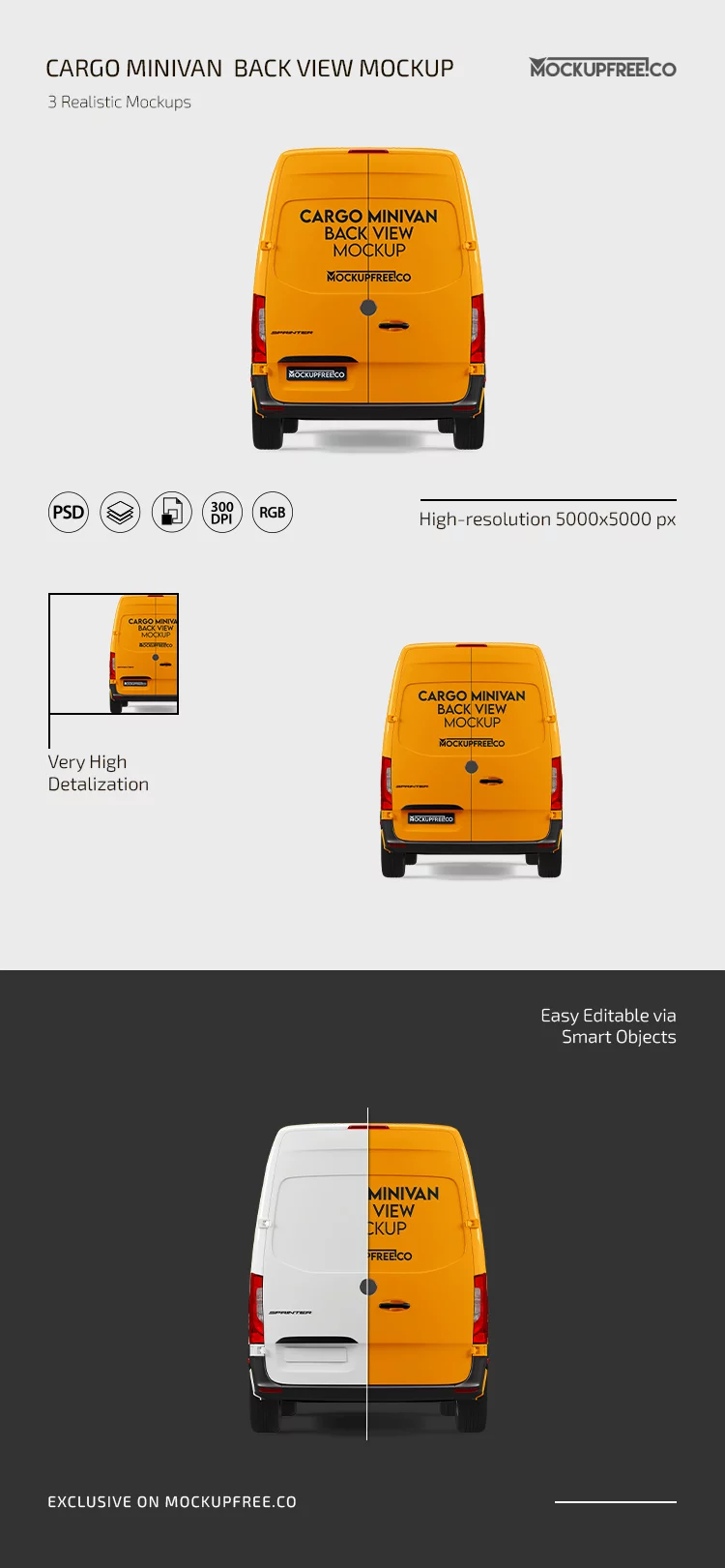 How can you customize the Cargo Minivan Back View Mockup PSD?
Making adjustments to this PSD package is hassle-free. To begin with, open the sample in Photoshop, to find the meticulously labeled smart layers. Avery detail – from the car's lights to handles has a specific layer that you can tweak up to your preferences and needs. In particular, you can alter the palette, and lighting, and try out new textures. Besides, we urge you to apply your logo, images, and other corporate designs to personalize this model fully. Of course, the positioning and all scales are editable, too. Without a doubt, you'll have fun with the customization process even if you aren't a seasoned pro!
Why should you download the Cargo Minivan Back View Mockup PSD?
Download this Cargo Minivan Back View Mockup PSD to feature the latest designs with style and professionalism. Thanks to the faultless detailing and imitation of textures, this model will certainly make your promo materials and presentations stand out. The straightforward adjusting process will save you both effort and time, letting you focus on the more urgent tasks. Meanwhile, the free licensing grants you the freedom to utilize this product for your personal needs and commerce.