Go ahead, and download this Apron Top View Mockup kit! In it, we gathered three models of a simple cloth apron with a neck strap, west ties, and pockets. The top view of the item, along with the different angles allows for an impressive and well-rounded design presentation. Besides, the high detailing of cloth texture makes these samples compete with professional shots. A sure advantage of our mockups is their compatibility with Photoshop. The perfectly organized layers of the PSD templates ensure trouble-free editing.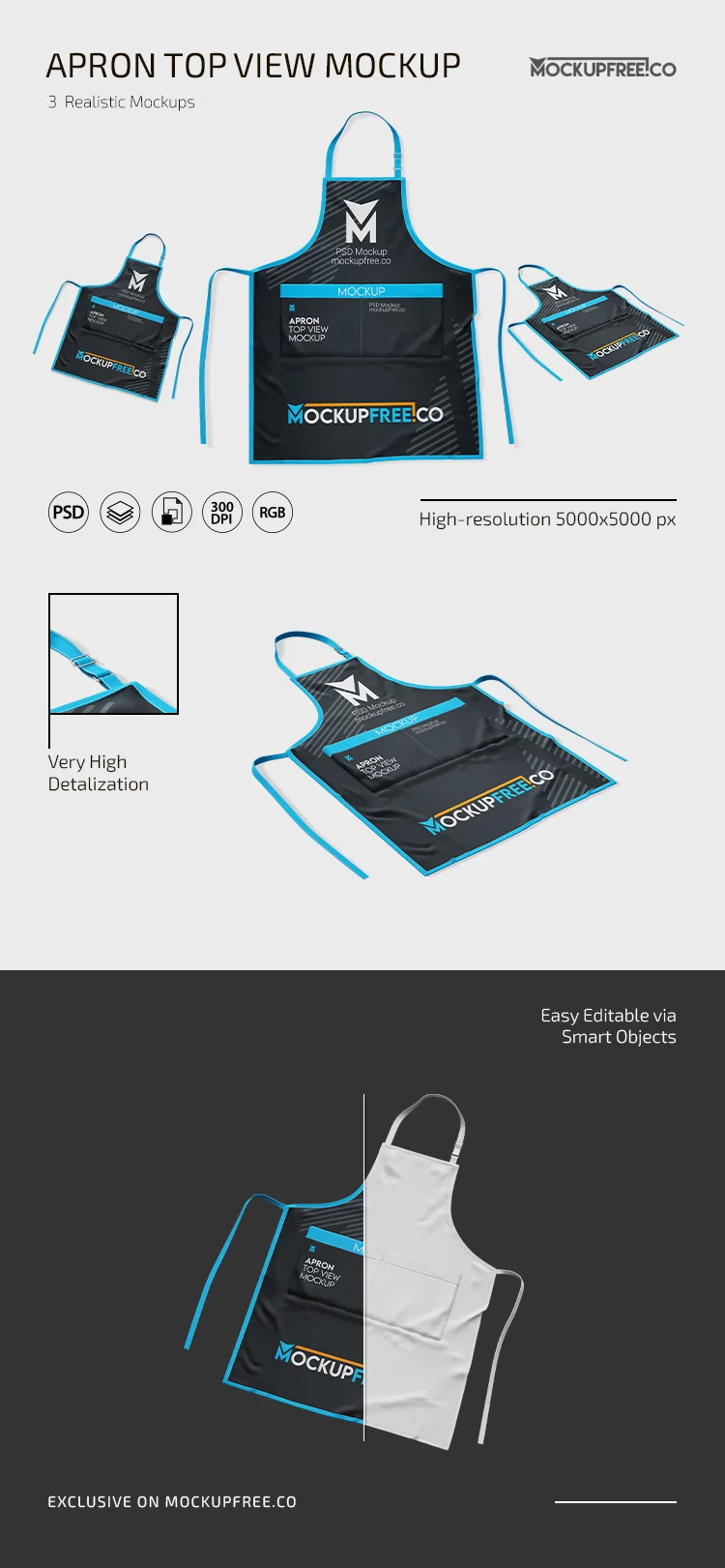 Who can benefit from downloading this bundle?
If you are a store owner, an apparel producer, or a designer, you certainly shouldn't miss out on these three class-A samples! With the tool as handy as this, visualizing, and showcasing your apparel designs will turn into a smooth and enjoyable process. Besides, the owners of restaurants, coffee shops, and other businesses can use our materials when developing a uniform design for their places.
How can you personalize these mockups?
To begin with, you can apply your designs to different parts of the apron using Smart Objects. Patterns, logos, and images will look equally great and realistic on our templates. Besides, it's possible to add any text to both the apron and the setting behind it. You can alter the color scheme of the setting, too. It is also possible to adjust the palette of the apron, and its parts, including the hem, waist ties, neck strap, and wide front pocket.
Why should you download our mockup pack?
Download our Apron Top View Mockup suite now, to access three faultless PSD samples of a stylish apron! You surely will enjoy the process of altering these materials in Photoshop. Any apparel and uniform designs will look cool on these realistic models. Besides, with the free license that we included, you're free to use our kit for any project.