Download the Socks Top View Mockup set today and create stunning designs for your next project! This set includes three high-quality PSD templates that showcase crew socks from different angles. With their detailed textile texture, the mockups offer a realistic and professional look. Whether you are a designer or a business owner, this set is perfect for anyone looking to present their sock designs in a comprehensive way. What's important, you can easily adjust each template even if you are new to Photoshop.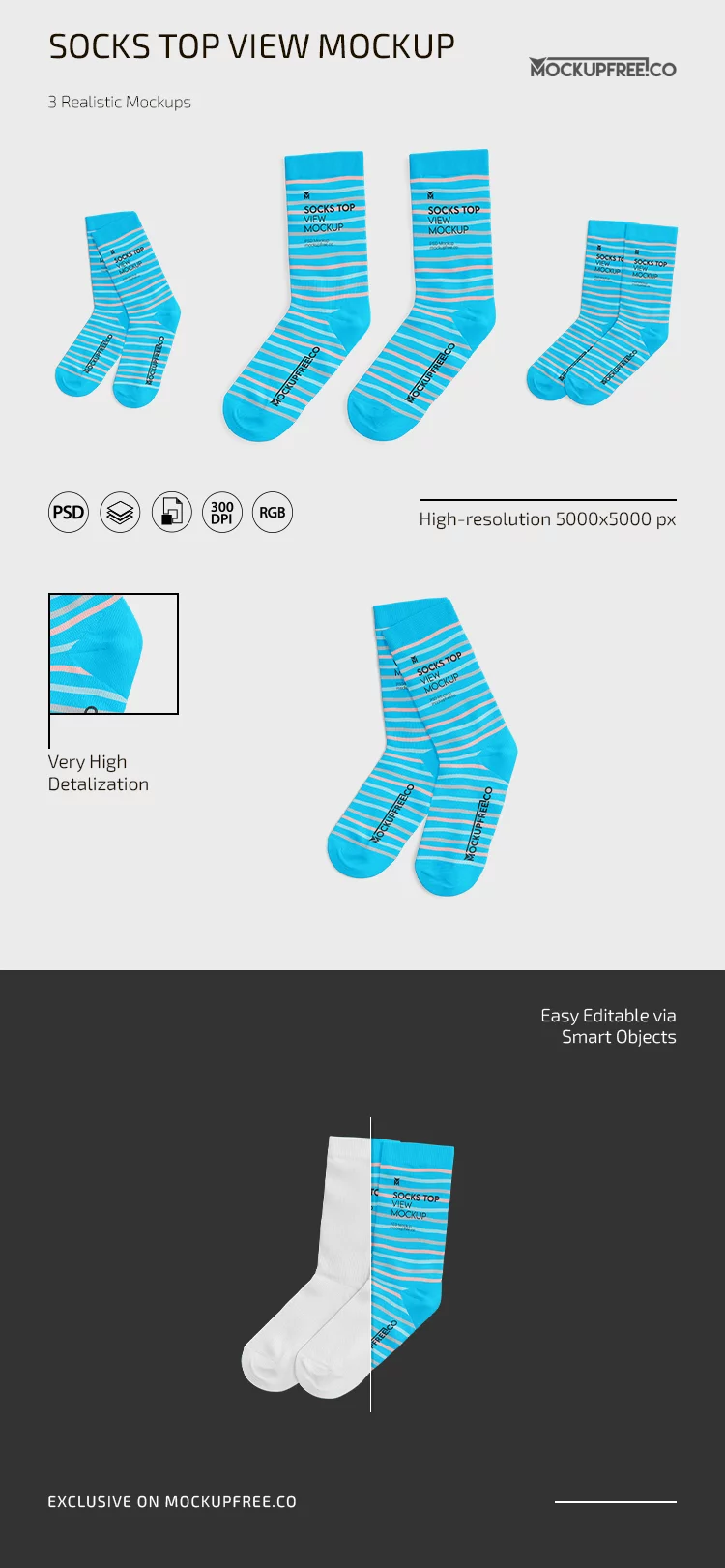 How can I adjust the Socks Top View Mockup set?
Firstly, to personalize these templates, you can feature any textile patterns on the socks. Secondly, you can present your logotype and any text. Additionally, you can change the color of the socks, including cuffs, heel flaps, and toes. Besides, you can adjust the background to match your design aesthetic. Without a doubt, you'll manage all of these editing options in Photoshop without extra effort.
Why should you download the Socks Top View Mockup set?
Download our Socks Top View Mockup pack and enjoy three life-like samples of top quality. Even those who have little or no experience can instantly personalize these materials in Photoshop. It's worth using adjustable sock mockups because they can save you time and money in the design process. You can easily test different designs and color combinations without the need for a physical prototype. Our pack is also royalty-free, meaning you can use it for any personal or commercial projects without any additional fees.