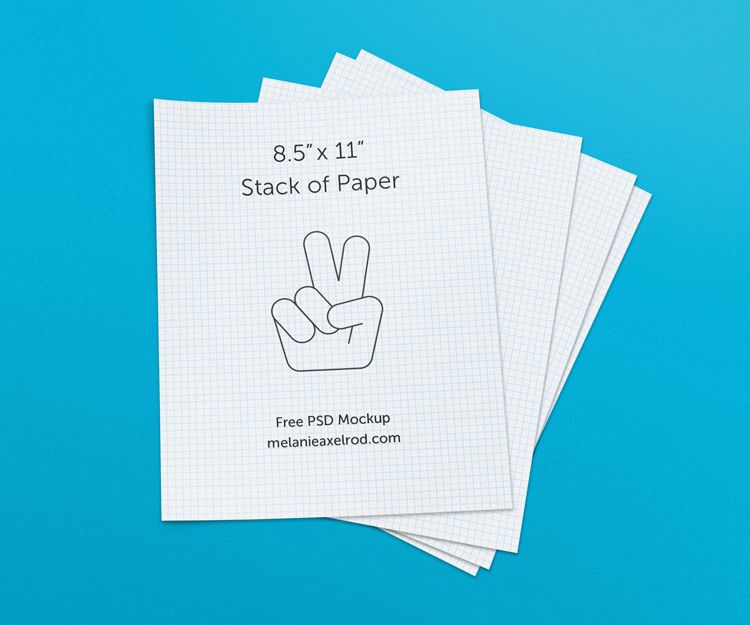 Thanks to Melanie Axelrod for this awesome Mockup!
This is a high quality, fully customizable photoshop mockup. It's free to use, so share with your friends & spread the mockup wealth!
1.  Open the file in photoshop and locate the Layers panel.
2.  Find the layer highlighted in red, and double click the thumbnail of that layer.
3.  A new window will open displaying the placeholder design. Add your design, filling the entire area.
4.  File Save (or cmd/ctrl+s) and close this window. Back in the main file, your design should now be on the paper!
Changing the background color:
1.  To change the background color, go back to the Layers panel and open the folder titled "Colored BG (editable)"
2.  Select the layer highlighted in green, and open the Properties panel. Adjust the Hue and Saturation sliders until you have the color that you want. (mid-range colors work best)
3.  If you just want a white background, go back to the "Colored BG (editable)" folder and click the little eye symbol to hide the layer, revealing a light background