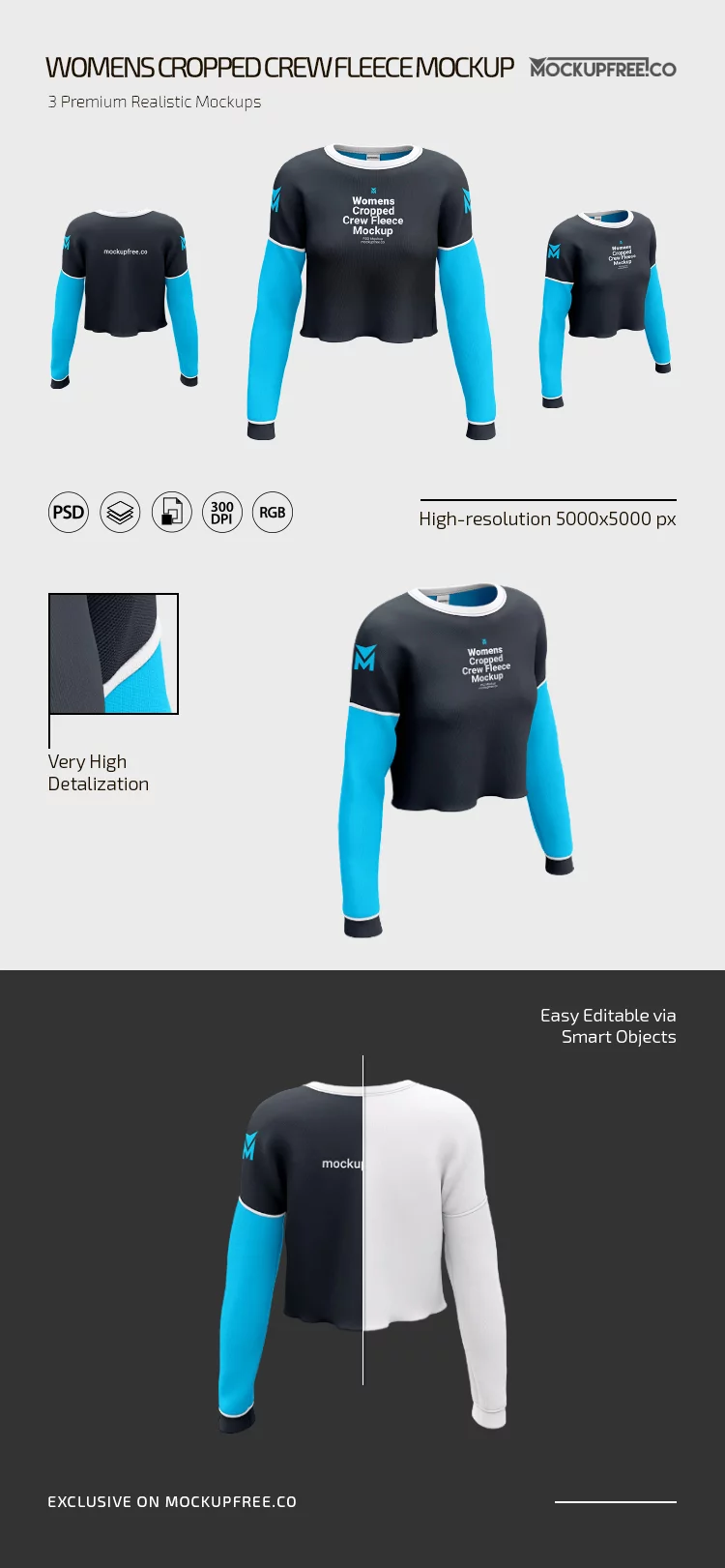 Create a professional high-end t-shirt label design or logo design and apply to this professionally designed, photo-realistic women's cropped crew fleece mockups to make it look attractive and eye-pleasing. Mockups are easy-to-customize, so you can easily change any design element, a t-shirt color and a background color.
What you can edit?
In Photoshop you can change the color of every element, including the label. Also, you can add a pattern or a logotype. You don't even need professional skills to do that! 
Why should you choose our Women's Cropped Crew Fleece Shirt Mockup?
Well, first of all, it's easy to edit. Secondly, we offer a pack of 3 files. This means you will receive mockups of 3 different angles. To see more apparel mockups, click here.