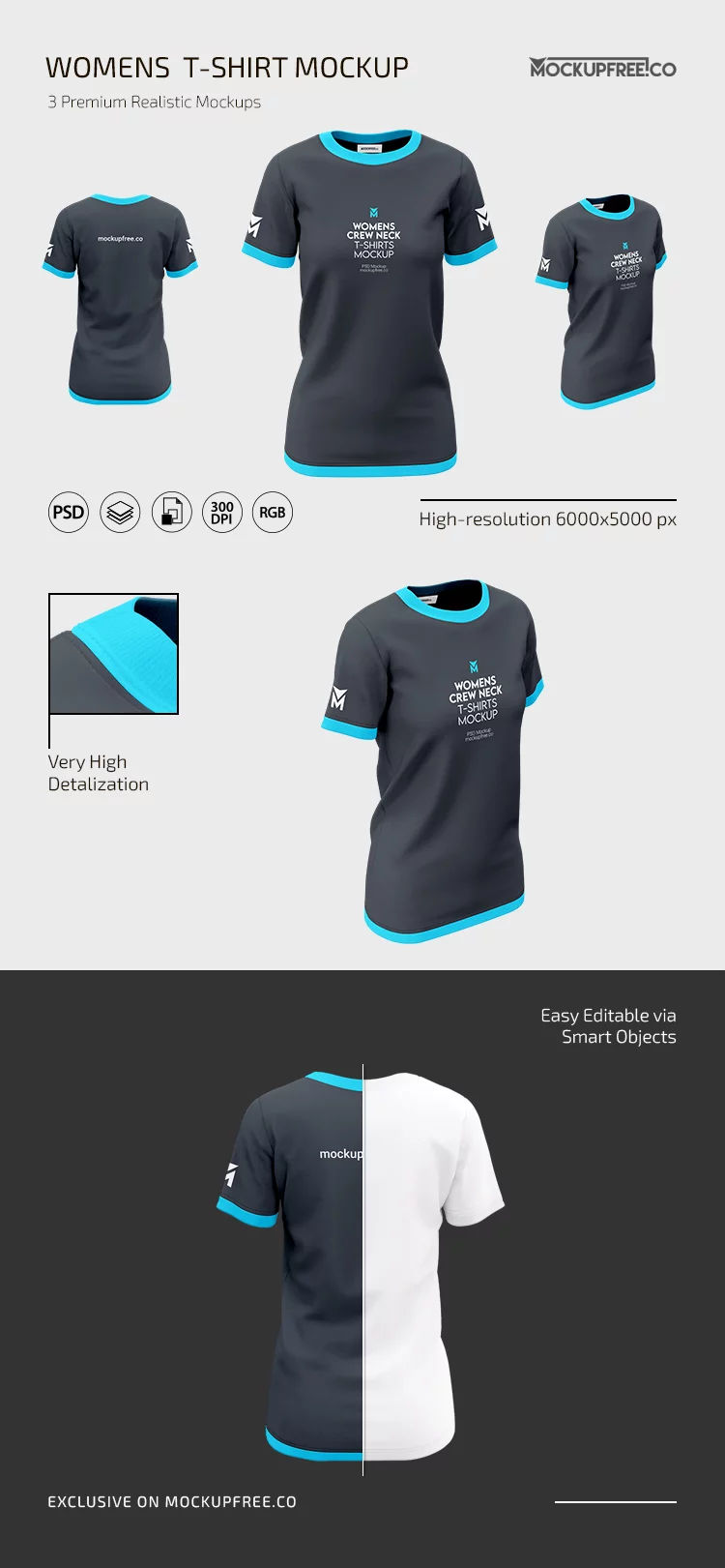 Welcome to download this photo-realistic Women's Crew Neck T-Shirts MockUp Set that is perfect for showcasing your own t-shirt designs, as well as for displaying apparel designs on online stores. They are highly customizable via smart objects.
What you can edit?
In Photoshop you can change the color of every element, including the apparel tag. Also, you can add a pattern and a logotype. You don't even need professional skills to do that! 
Why should you choose our Women's Crew Neck T-Shirt Mockup?
Well, first of all, it's easy to edit. Secondly, we offer a pack of 3 files. This means you will receive mockups of 3 different angles. To see more apparel mockups, click here.