Download the Thermo Mug Mockup pack and get a set of professional templates featuring a simple thermo mug with a plastic handle. Each of the templates presents the mug at a different angle, allowing for a comprehensive presentation. Anyone, from designers to marketing experts, can benefit from the Thermo Mug Mockup set. With its professional quality, you can visualize any design ideas in just a few clicks. The original file includes adjustable templates in PSD format, providing full customization of the mockups.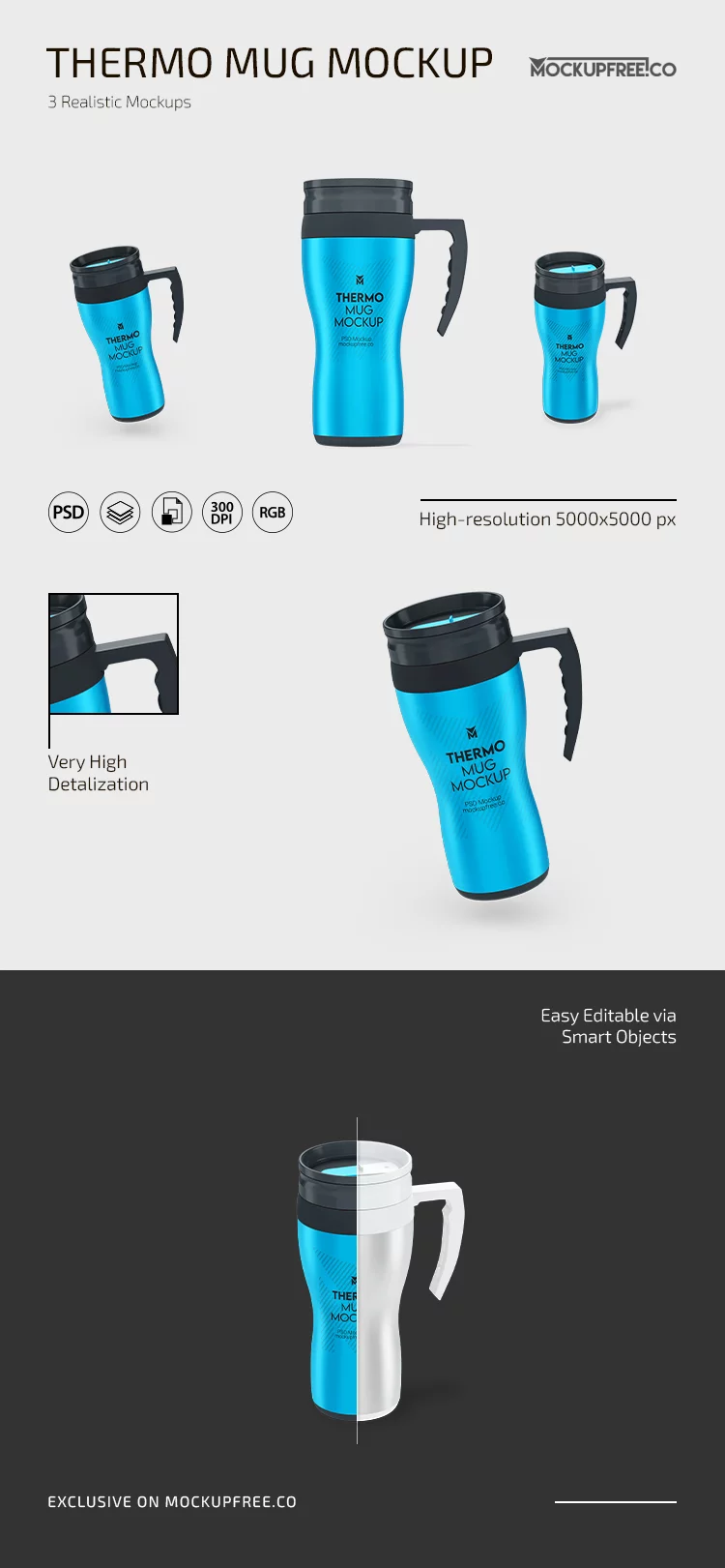 How can you adjust the Thermo Mug Mockup set?
Let us assure you that personalizing these templates in Photoshop takes just a few minutes! Firstly, you can showcase any design, whether it's an image, a logo, or a pattern. Secondly, you can add any text, such as a tagline or a company name. Additionally, you can change the color palette of the mug and its parts, including the plastic handle, the bottom, and the lid. In particular, this feature is useful when creating designs for different occasions, or brands. Besides, it's easy to adjust the shadow and light to fit the design's overall style.
Why should you download the Thermo Mug Mockup pack?
Download the Thermo Mug Mockup set now and get three fully adjustable realistic templates of the highest quality. Using customizable mockups of a thermo mug is beneficial for several reasons. Firstly, you can create a high-quality presentation of your design ideas, even if you don't have the product in your hands. Secondly, it's an excellent way to showcase your design to clients or potential customers. Lastly, it saves time and money compared to taking real-life product photos. Moreover, we offer a free license, allowing you to use the templates for both personal and commercial purposes without any attribution required.