Download our Swinger Poster Sign Mockup pack! This exclusive bundle features a classic, retro-style swinger sign securely mounted on a metal construction. The set provides three highly-detailed models. Each piece features the item from a different angle. Thanks to its sleek and minimalist shape, the sign is compatible with any poster design. As for the metal construction, both the base and the frame look solid and secure. These elements certainly won't draw attention away from a creation you present. Most importantly, our PSD materials are easy to modify in Photoshop. Further, we offer a few helpful editing suggestions.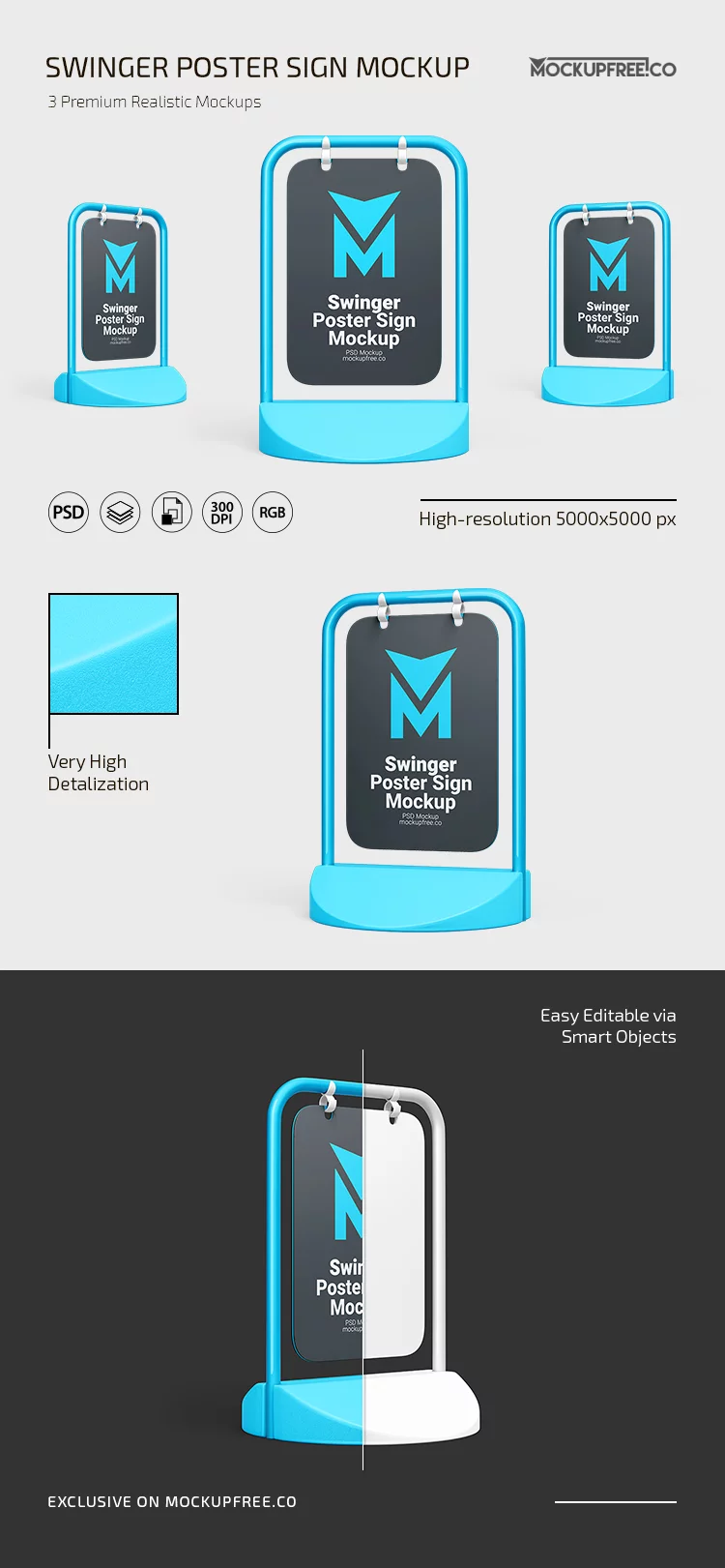 How can you adjust the Swinger Poster Sign Mockup set?
Whether you're a skilled pro or a newbie the three models will instantly adjust to your needs. Firstly, you can apply your designs to the surface of the swinger via well-arranged layers. Secondly, we suggest that you add the text. Additionally, it's possible to feature a brand's logo and alter the blank backdrop.
Why should you download the Swinger Poster Sign Mockup set?
Don't hesitate to download the Swinger Poster Sign Mockup bundle. This product is a must-have for businesses looking to use a retro-styled advertising sign. Besides, as a designer, you can assure a unique and eye-catching presentation of your latest creations. Finally, the ease of adjustment and a free license is the sure advantages of this offering.