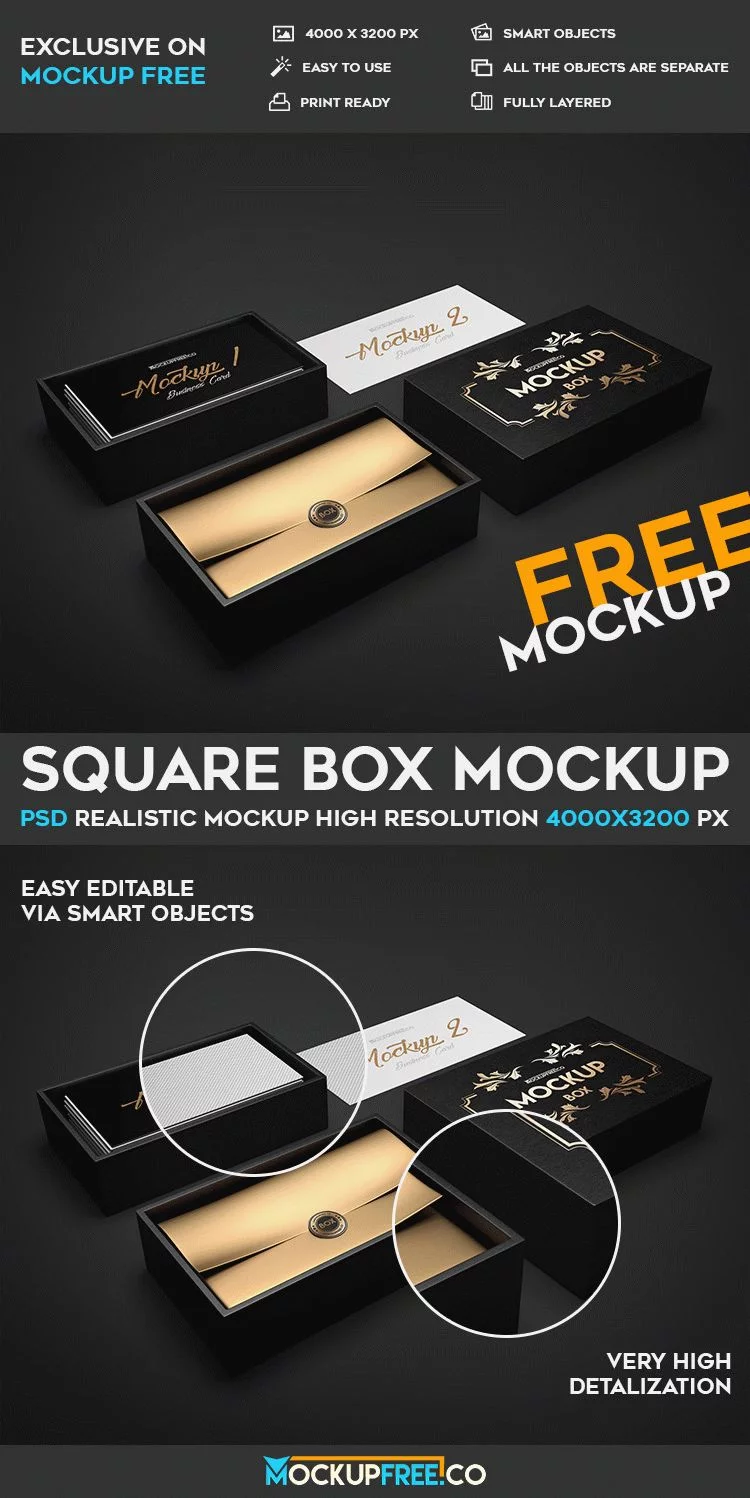 Awesome freebie – Square Box – Free PSD Mockup can be downloaded right now one-touch keys! This mockup PSD is really special. It is exclusive free mockups for business, for designers and product promoters, for those who learn design and who works with it and for many others.
Such free PSD mockup is the print-ready product, if it is necessary. It can be customized using Photoshop. Have no problems with fully layered mockup in very high detailing, where all the objects are separate.
No matter, what you are going to put in these elegant boxes. Whether it will be some business cards, jewelry, leather goods, or anything else, in any case your product will look very advantageous. By the way, the golden patents on the top of these boxes look also very luxury. We offer you a simple black background with shadows, but you can add the other one you need and enjoy the professional work.
If you think that this mockup is necessary for promoting your product, project or business idea – download it and make it perfect the way you wish. We sincerely hope that this awesome free mockup PSD will be useful for you, your company or your clients and bring you lots of positive benefits in future!