Download the Snack Package PSD Mockup kit right away and unlock three incredible PSD samples! They showcase a compact vertical foil pack that's widely used for snacks such as candy, energy bars, and cookies. The mockups display the package from different angles, in gravity style. Therefore, you'll get a comprehensive view of your designs' strengths and weaknesses. This product surely is a great pick for marketers, producers, and designers alike. Besides, with a free license, our set is suitable for personal projects and commerce. What's best is that anyone, regardless of their Photoshop expertise, can easily customize these resources to their liking.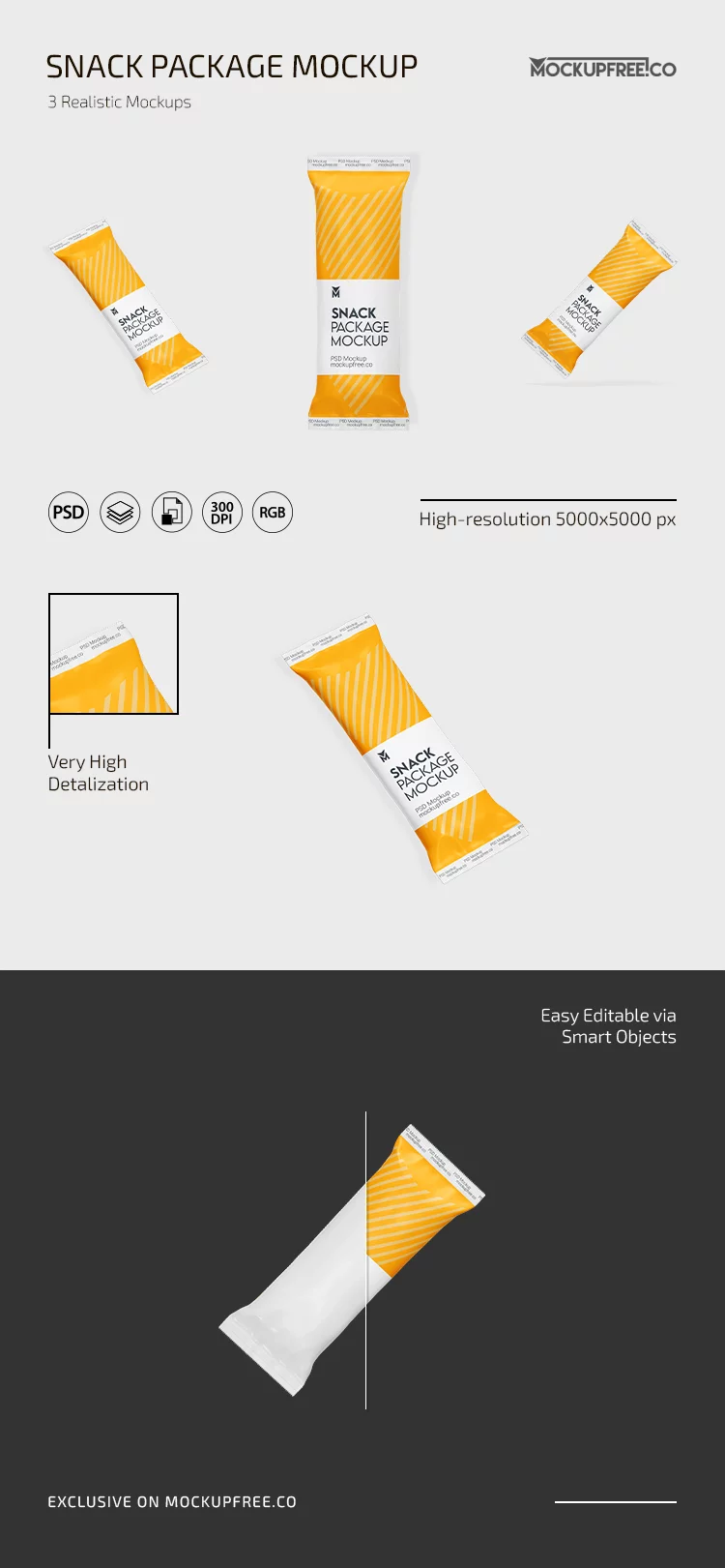 How can you customize the Snack Package PSD Mockup Set?
We guarantee that adjusting the three samples in Photoshop won't take long! Firstly, you can transfer your packaging design to the front part of the pack via the well-arranged smart layers. Besides, it's possible to feature a logo, a unique typography design, an image, or a cool pattern. In addition to that, we suggest you adjust the palette, and the scales, in order to achieve a fully personalized effect. Of course, you can add any suitable text and backdrop.
Why should you download the Snack Package PSD Mockup Kit?
Download our Snack Package PSD Mockup bundle now, and get immediate access to three exclusive templates. The precisely detailed look and the unlimited editing options make them a valuable addition to anyone's design arsenal. Enjoy personalizing our superb packaging mockups, and use them for promotion and other needs with the added free license.