Download the Paper Coffee Cup Mockup set to showcase your branding design in a photorealistic manner. This set includes three PSD templates, each presenting a simple paper coffee cup from a different angle. One of the mockups features a paper cup with a plastic cap on top of it. These templates look incredibly realistic, thanks to the detailed paper texture and shadowing. They surely are perfect for any coffee-related branding project. Anyone can benefit from downloading this set, from graphic designers and marketers to coffee shop owners and social media influencers. What's important, the templates in the original file are easy to customize in Photoshop.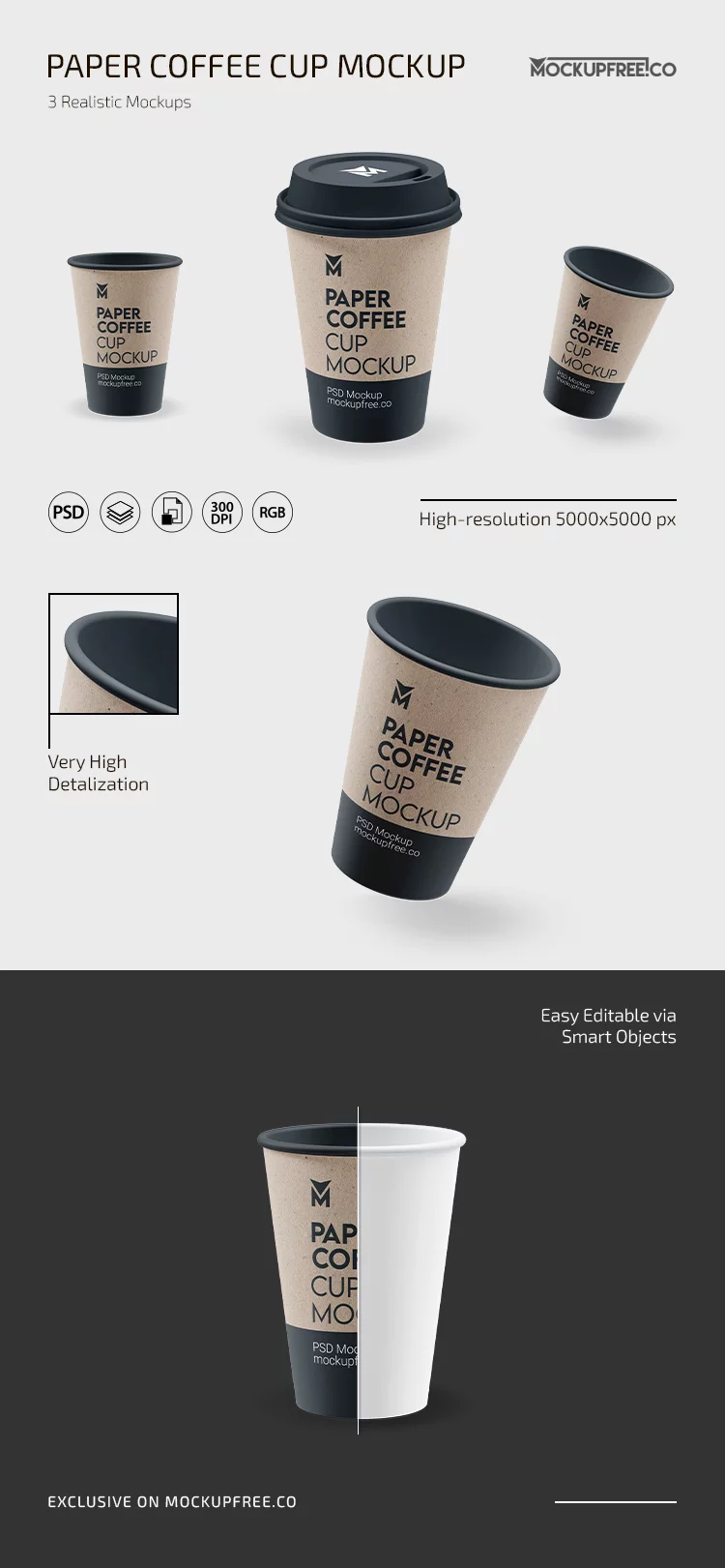 How can you customize the Paper Coffee Cup Mockup set?
Firstly, users can feature any branding design on the cup. This option makes the set an excellent tool for presenting different branding concepts. Secondly, you can add any text or quotes you want to the cup, making it even more personalized. Additionally, you can feature a company's logo or a specific pattern, allowing for a consistent brand image across all visual materials. Besides, you can adjust the color of the plastic cap and the paper cup, including its inside and outside. Finally, you can add any backdrop image, giving you full creative control over the final result.
Why should you download the Paper Coffee Cup Mockup set?
Download the Paper Coffee Cup Mockup pack today and get three life-like templates of the highest quality! Anyone can instantly personalize these materials in Photoshop, allowing for quick and effortless branding presentations. Customizable mockups of a coffee paper cup are an excellent way to present your brand in a realistic context, giving it a sense of authenticity and credibility. Moreover, the offered mockups are royalty-free, thus you can use them for commercial purposes without any additional fees or restrictions.