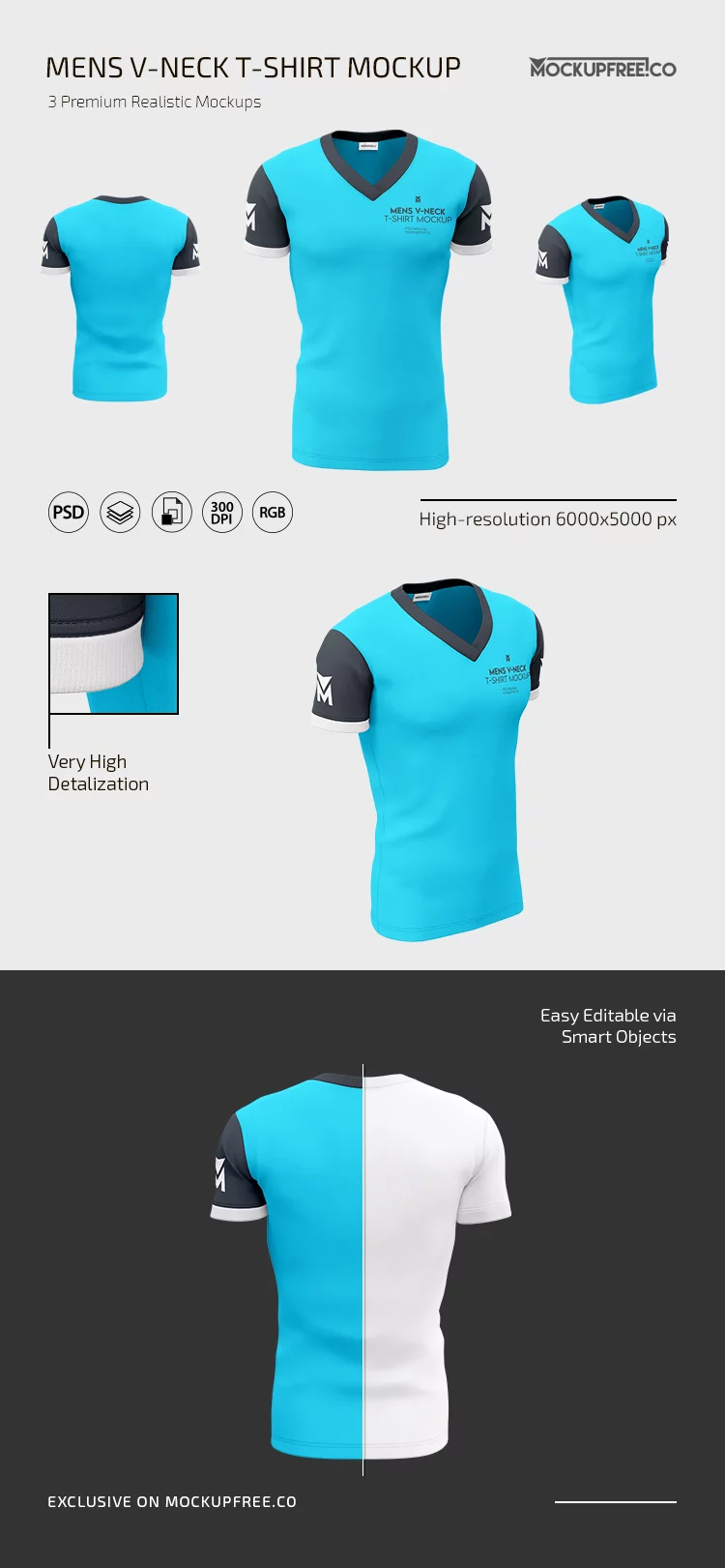 Download this awesome Men's V-Neck T-Shirts MockUp Set for quick and easy display of your own apparel designs. You can also use this t-shirt mockup set on your online store by applying your t-shirt designs onto mockups within few clicks.
What you can edit?
In Photoshop you can change the color of every element, including the label. Also, you can add a pattern or a logotype. You don't even need professional skills to do that! 
Why should you choose our Men's V-Neck T-Shirt Mockup?
Well, first of all, it's easy to edit. Secondly, we offer a pack of 3 files. This means you will receive mockups of 3 different angles. To see more apparel mockups, click here.