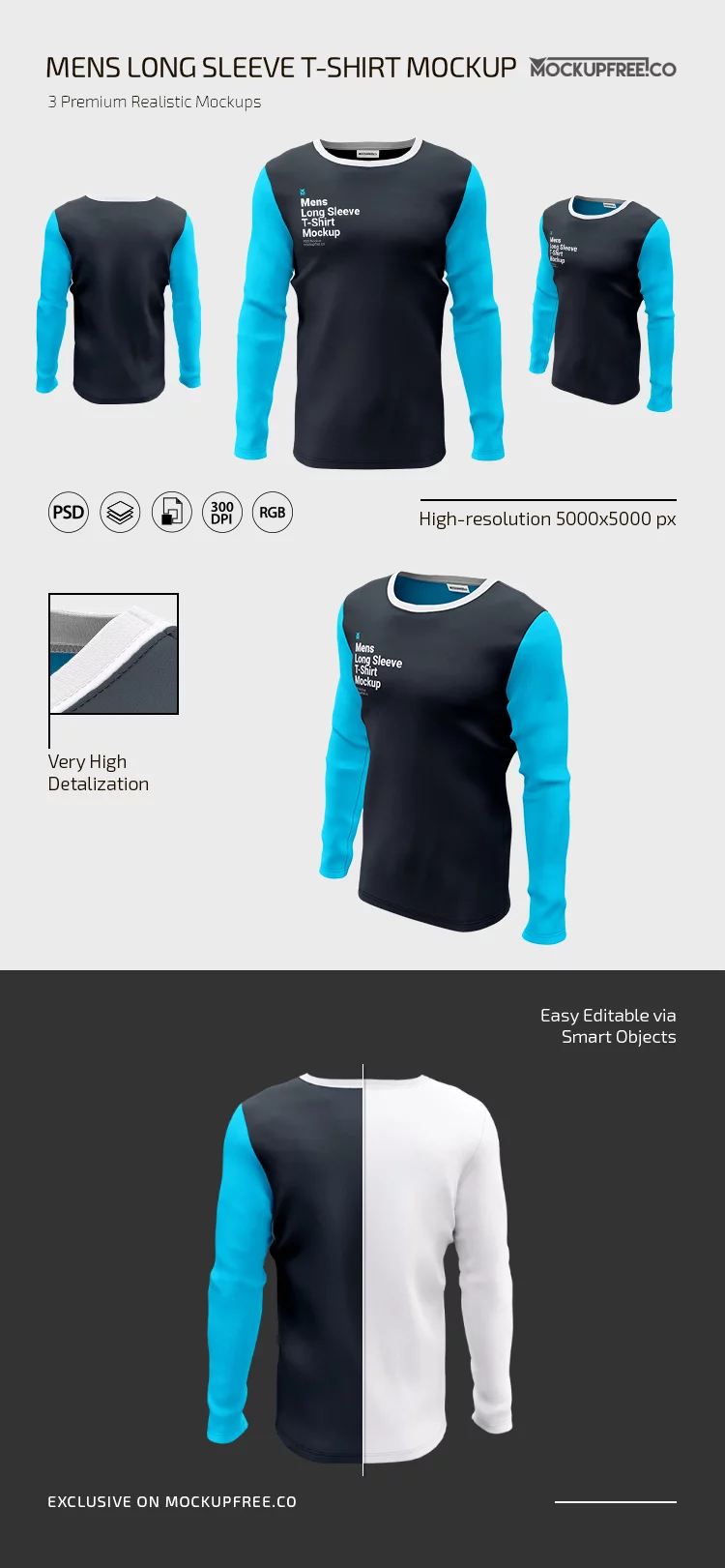 Amazing Men's Long Sleeve T-Shirt Mockup for your needs. A professional casual shirt with long sleeves will come in handy for your business.
What you can edit?
In Photoshop you can change the color of every element, including the apparel label. Also, you can add a pattern or a logotype. You don't even need professional skills to do that! 
Why should you choose our Men's Long Sleeve T-Shirt Mockup?
Well, first of all, it's easy to edit. Secondly, we offer a pack of 3 files. This means you will receive mockups of 3 different angles. To see more apparel mockups, click here.