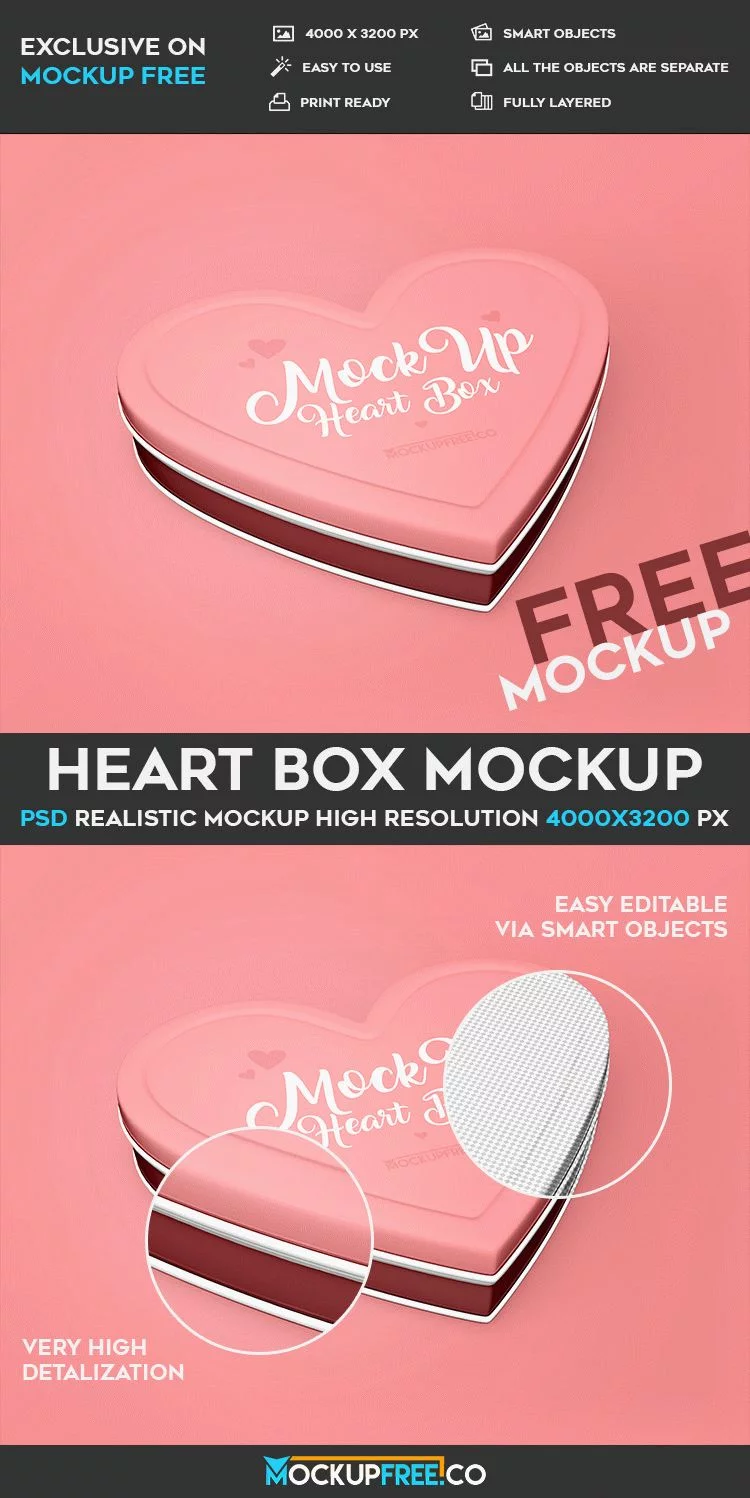 We are very glad to draw your attention to our new awesome and very beautiful Heart Box – Free PSD Mockup for creating the best design and implementing lots of interesting ideas! St. Valentine's Day is coming and we are sure that this professional free mockup in PSD can be very useful exactly for such a holiday!
By the way, this mockup free is absolutely print-ready product if it is necessary. It can be customized using Photoshop. Have no problems with fully layered mockup in very high detailing, where all the objects are separate. After downloading you can understand how it is easy to work with ready-made mockup in Photoshop.
Of course, you need to have some basic knowledge of this program. But, there is a huge amount of teaching material, since this program is one of the most popular all over the world dedicated to graphic design and many others.
If you think that this mockup is necessary for promoting your product, project or business idea – download it and make it perfect the way you wish. We sincerely hope that this awesome free mockup PSD will be useful for you, your company or your clients and bring you lots of positive benefits in future!