Download the must-have V-Neck Soccer Jersey PSD Mockup bundle! This exclusive kit is perfect for producers, designers, and promoters seeking a powerful presentation tool. With its showcase of a classic men's soccer jersey from different angles, these materials look incredibly realistic. What's best, you can easily personalize them in Photoshop and use them an unlimited number of times. Plus, with the included royalty-free license, you can utilize these templates both for your personal needs and commercial purposes.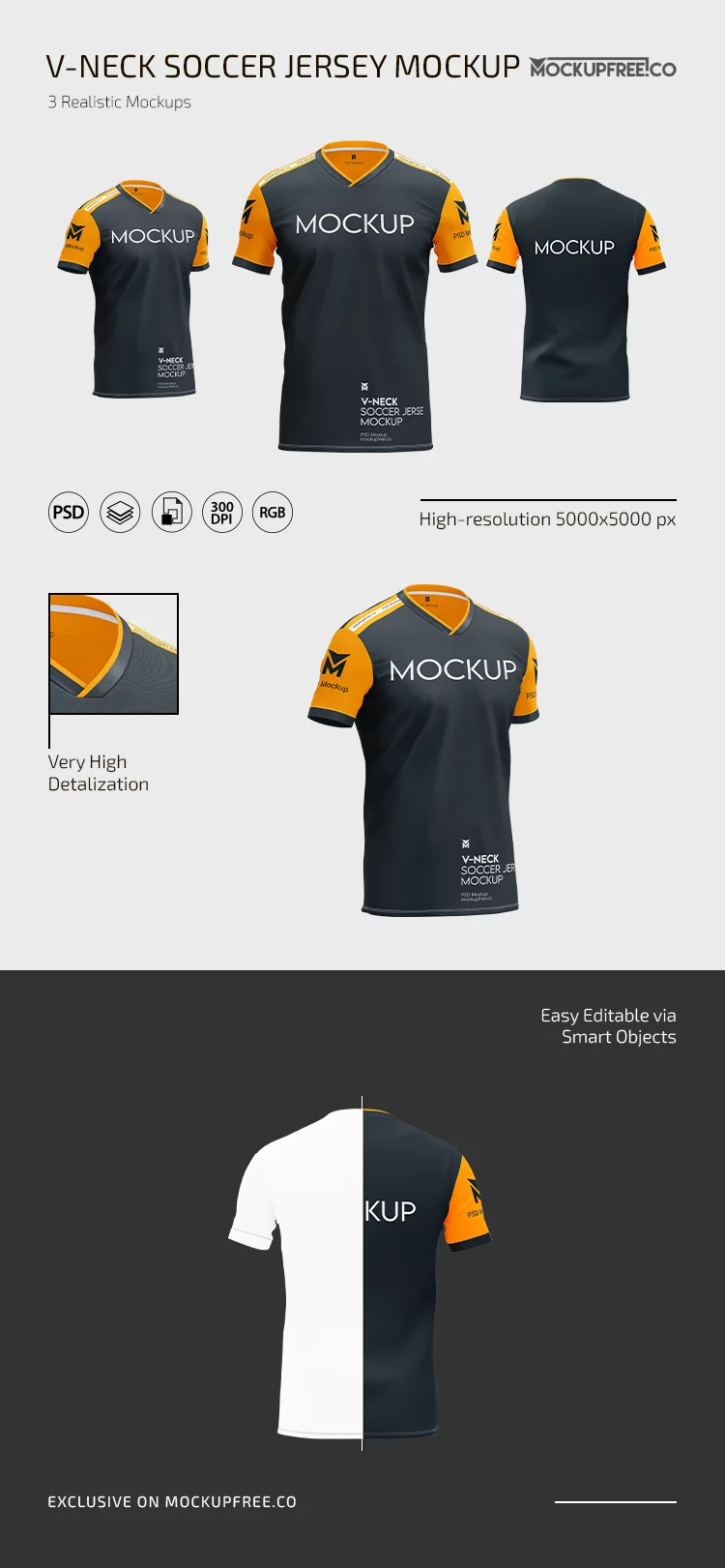 How can you personalize the V-Neck Soccer Jersey PSD Mockup Kit?
Let us assure you that making basic Photoshop adjustments to these materials won't require much time or effort. Firstly, you can apply your apparel designs via the well-arranged smart layers. Not only the front and the back side work as placeholders. Additionally, you can showcase your creations on the sleeves, the hem running on the shoulders, and even on the inside! Besides, it's possible to alter the palette of the jersey and its parts, including the collar, the hem, and the stitches. Additionally, we suggest you adjust the scales and change the setting. Logos, slogans, patterns, and images will surely look fantastic on these models!
Why should you download the V-Neck Soccer Jersey PSD Mockup Pack?
Don't miss a chance to download the V Neck Soccer Jersey PSD Mockup bundle! This class-A product will supply you with three life-like models of a classic jersey. Precise fabric detail and limitless editing options are some of the many pros of using this pack. Besides, with the added free license, you won't have to worry about utilizing our templates for your commercial purposes and personal needs. Go ahead, get our offer now, and score while showcasing your apparel projects!