Don't hesitate to download the Free Shopping Bag Mockup PSD bundle, our new must-have freebie! This package offers three stunning models of a square, reusable shopping bag with medium-long handles. The attention to detail in terms of material, stitches, shadows, and 3D shape makes the bag appear incredibly realistic. Made of durable and eco-friendly polyethylene plastic, it aligns perfectly with the values of recycling and reusing. The best part is that these free mockups are user-friendly in Photoshop, allowing you to craft flawless and personalized promotional materials in a breeze.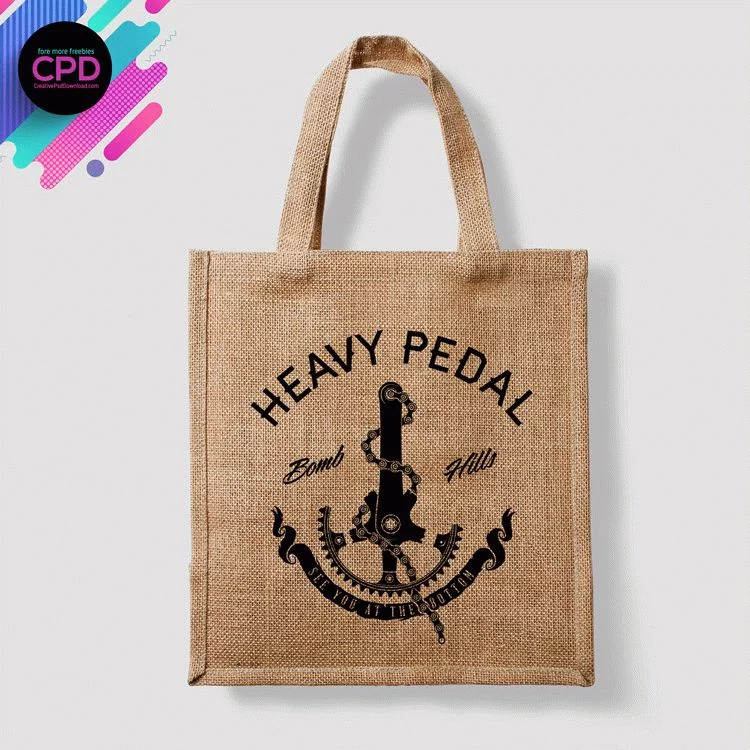 Who will benefit from using this free bundle?
This superb kit can be of great use to a wide range of producers and creatives. In particular, graphic designers, marketers, and businesses looking to create realistic and personalized promotional materials shouldn't miss out on this offer. The three samples are ideal for showcasing branding designs, advertising campaigns, eco-friendly initiatives, and product presentations. Since the set offers a variety of models and customization options, it'll be suitable for various industries and purposes. Whether you need templates for online visuals, print materials, or social media promotions, our kit is a valuable tool for you.
How can you personalize this set?
First off, you can apply your creative designs to any side of the bag. Since the pack offers three samples, you'll be able to visualize your ideas from various angles. Secondly, it's possible to add any test, an image, try out a pattern, and showcase a branding logo. Besides, we suggest you fine-tune the palette of the bag, its inside part, and the handles, to make a perfect match for your design. Finally, it's possible to alter the setting's color or feature a suitable image.
Why should you download the Free Shopping Bag Mockup PSD Free kit?
Don't wait any longer, download the Free Shopping Bag Mockup PSD Freebie pack today! This incredible product offers detailed textures, realistic shapes, and multiple angles to enhance your creative ideas. What's awesome, it's completely free and comes with a license that allows unlimited usage. Plus, customizing these mockups in Photoshop is a breeze. So why wait? Get the PSD bundle now and take your designs to the next level!