Download the Free Round Product Tag Mockup PSD Set! It includes three highly realistic mockups of a round paper tag and a slightly frayed, detailed twine attached to it. Each sample showcases the object from a new angle which aids in preparing an all-around presentation of designs. Meanwhile, with the intricate detailing of paper and twine texture, these templates look just like real shots.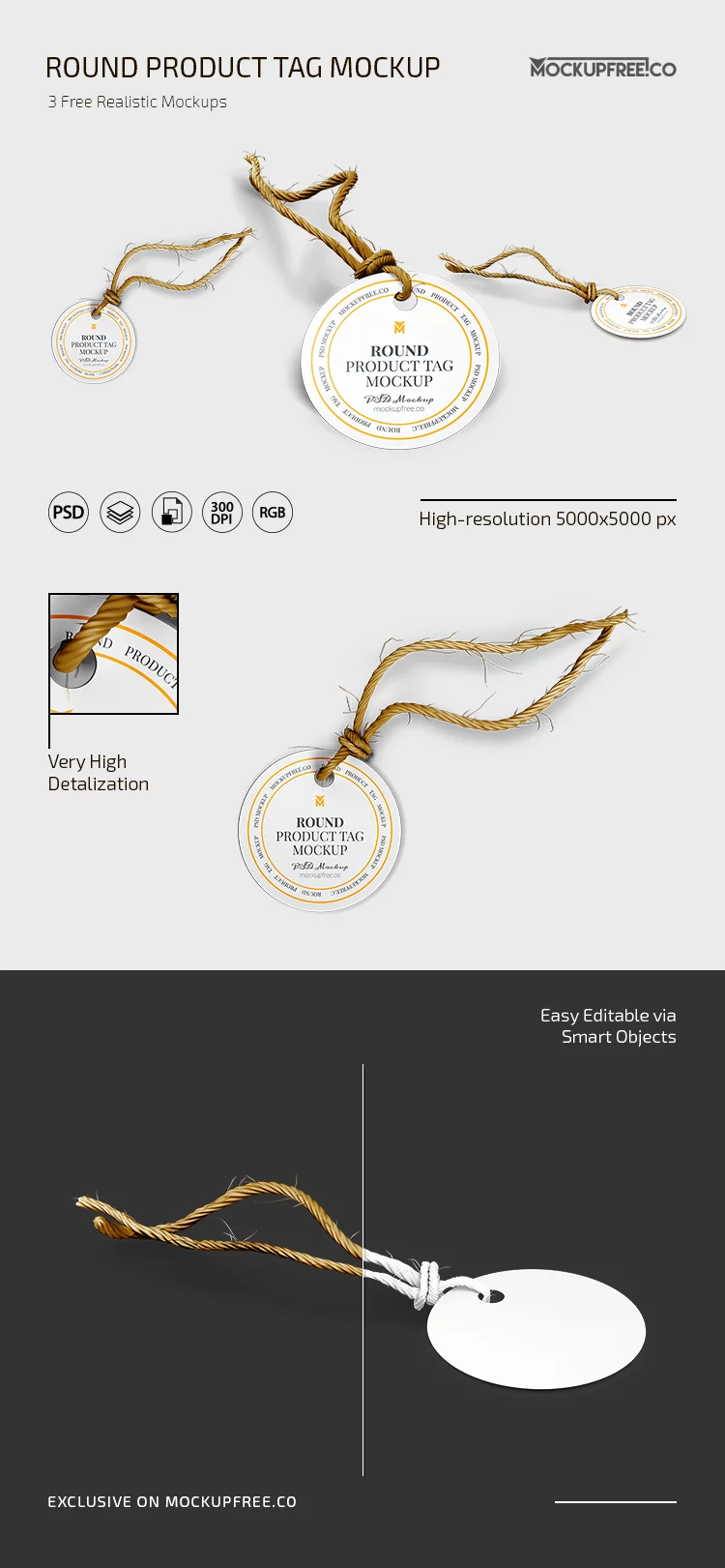 Who will benefit from using the Free Round Product Tag Mockup PSD pack?
This product certainly is a must-have tool for designers, promoters, and business owners. It helps to visualize product tag designs and prepare professional presentations. This type of paper tag is commonly used for various products, including clothing and accessories. Using the three samples, you can have an early look at a new branding logo, a slogan, pick or adjust a palette, etc. Let us assure you that applying new creations is easy for professionals and newbies alike.
How can you personalize the Free Round Product Tag Mockup PSD pack?
To begin with, you can apply your branding logo to the paper tag via the well-organized smart layers. Secondly, you can any text, a company's name, or a slogan, and arrange it around the logo as needed. Additionally, it's possible to adjust the color of the tag, and the tie. Finally, you can add any image and text, and adjust the palette of the backdrop.
Why should you download the Free Round Product Tag Mockup PSD kit?
Make sure to download the Free Round Product Tag Mockup PSD set! In it, we offer you three high-quality PSD samples at no fee. Besides, with the free license, you can utilize these materials for your commercial and other needs. Precise detailing and the ease of personalization are yet some other advantages of our product. Go ahead, and get this excellent pack now!