Make sure to download our Free PSD Chelsea Design Cap Mockup kit! It includes three pro-level templates of a stylish unisex cap. A basic yet cool cut and adjustable placeholders make this apparel item an ideal tool for presenting your new designs. Thanks to the accurate detailing these materials look surprisingly realistic. By the way, they are very easy to customize in Photoshop. As a graphic designer, producer, or promoter, you certainly shouldn't miss out on this fantastic set!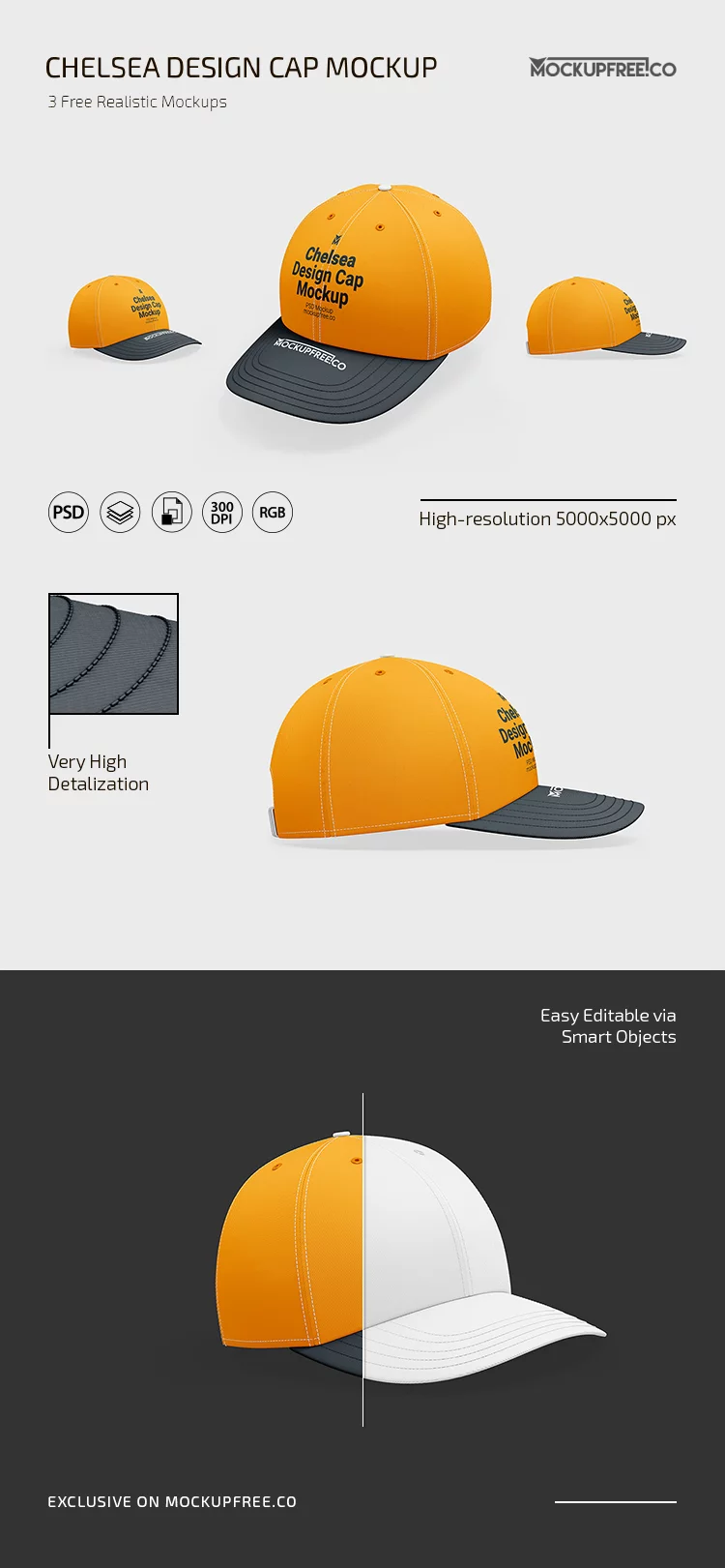 How can you edit a Free PSD Chelsea Design Cap Mockup set?
Firstly, you can apply your designs to the cap via smart layers in Photoshop, and fine-tune the scales. It is also possible to edit text and change the color of every detail, including the stitches and the peak. Additionally, you can add a cool logotype and try out a stylish pattern. Finally, it's possible to feature any image in the backdrop or leave it blank.
Why should you download a Free PSD Chelsea Design Cap Mockup set?
As you download our PSD Chelsea Design Cap Mockup, you get three fantastic samples at no charge. The range of the angles allows for all-around design visualization. In addition to that, our materials are fully adjustable in Photoshop. You'll surely succeed with your presentation even if you are new to the popular program. Besides, with the royalty-free license, you'll meet no limits utilizing the pack. Get it now, and click here to find more class-A apparel mockups.