Download the Free New Baby Onesie Mockup set to showcase your clothing design in a realistic and professional way. These mockups feature a new baby onesie with a simple cut that allows any design to stand out. The set includes three templates in PSD format, each showing the onesie from a different angle. Thanks to the detailed textile texture, these samples look extra realistic. Anyone, from clothing designers to parents who want to create unique baby clothes can benefit from downloading this mockup bundle. The original file is fully customizable in Photoshop which allows users to make any adjustments without much effort.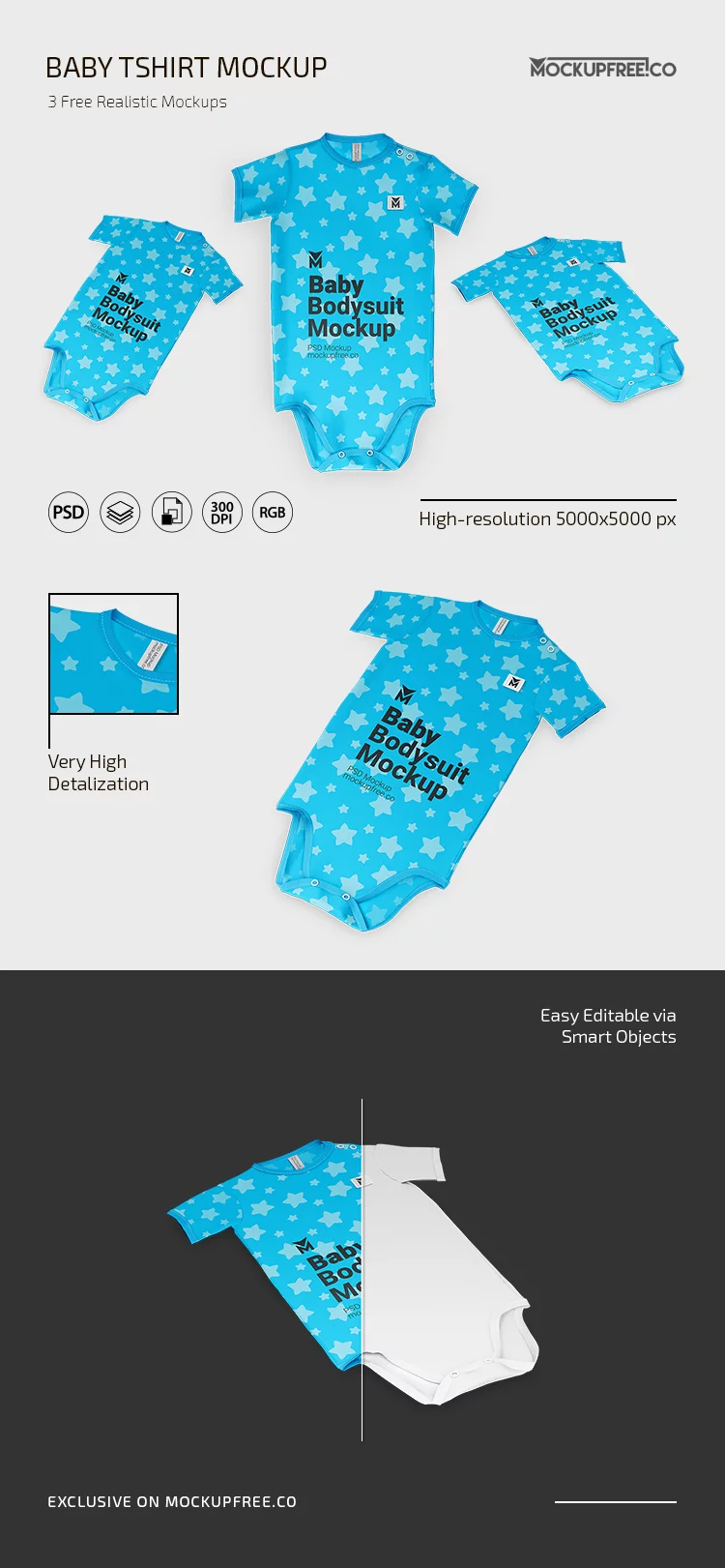 How can I customize the Free New Baby Onesie Mockup set?
Firstly, with fast Photoshop editing, users can feature any pattern, image, or other clothing design. Secondly, it's possible to change the color of the onesie and its parts, including the collar, cuffs, hem, and snaps. Additionally, a user can apply a company logo to the label on the front part of the onesie and to the vertical clothing tag on the inside. Besides, it's also possible to add any image to the backdrop. Overall, users can experiment with different editing options to create a unique and personalized look for their clothing design.
Why should you download the Free New Baby Onesie Mockup set?
Download the Free New Baby Onesie Mockup pack to get three fabulous, adjustable templates for free! Using customizable mockups of a new baby onesie allows designers and parents to save time and money on photoshoots and sample production. Instead of spending hours taking pictures and sewing samples, users can focus on creating and refining their designs. Moreover, the offered mockups are royalty-free, which allows to use them for commercial purposes without any additional fees or licenses. Download this amazing product now, and bring your creative ideas to life!