Download the Free Glass Cup Mockup pack, and unlock the full potential of your designs! This comprehensive collection includes three detailed models of a standard glass cup. Without a doubt, the item is perfect for showcasing your branding designs, logos, and other creative projects. Since each cup is depicted from different angles, you'll get a full view of your design and its benefits. The realistic texture, lighting, and transparency effects make these mockups look like real photographs, enhancing the overall impact of your presentation.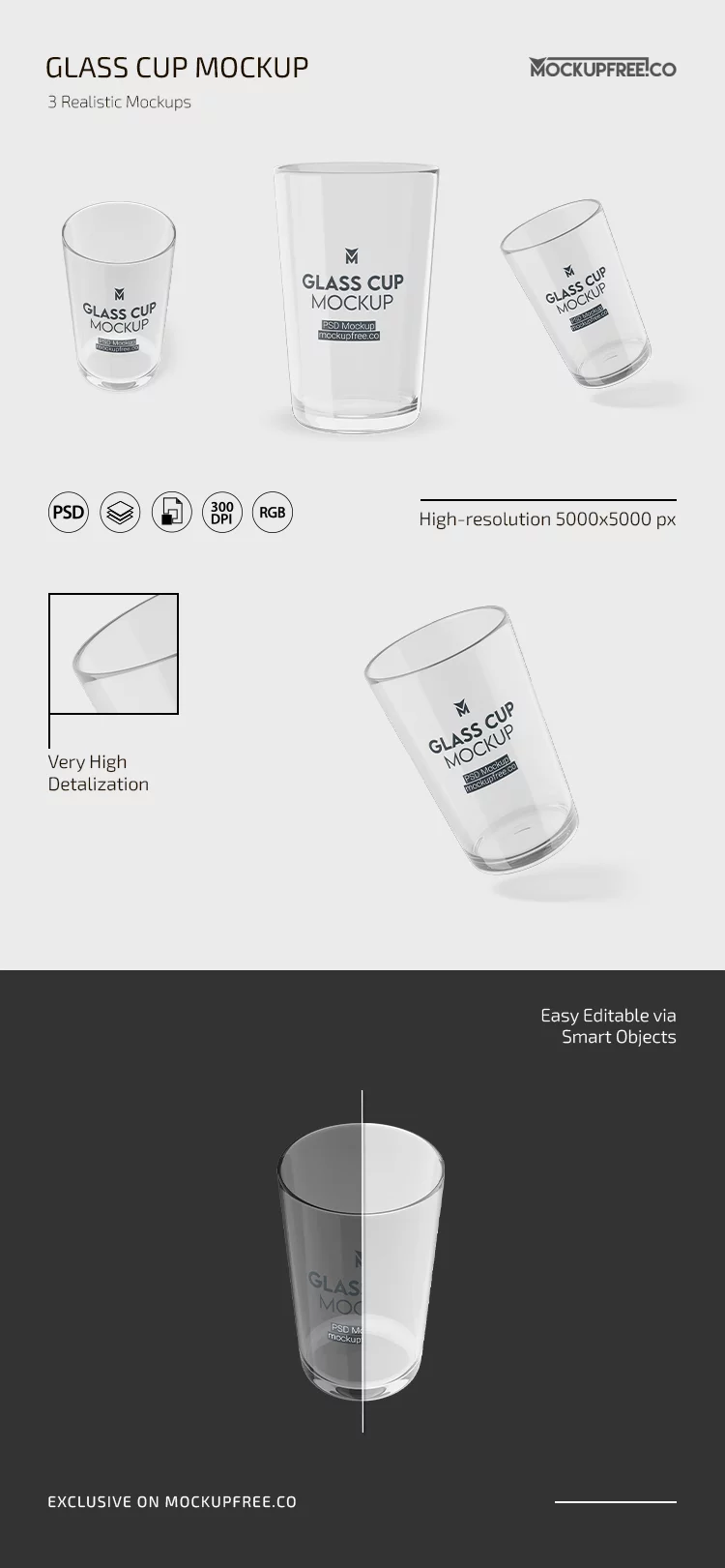 How can you customize the Free Glass Cup Mockup set?
Our mockup bundle will certainly meet your specific needs. Thanks to the built-in Photoshop adjusting features, you can add your own creations to the glass surface via smart layers. Besides, it's possible to add text, logos, or any other elements you desire. Additionally, you can modify the opacity and lighting effects to ensure a faultless look for your design. Finally, we suggest that you add a fitting image to the backdrop for added impact.
Why should you download the Free Glass Cup Mockup set?
A download of the Free Glass Cup Mockup pack is a smart move for freelancers and marketing professionals alike. This bundle offers a quick and convenient way to showcase your designs, making it ideal for presentations. Thanks to a royalty-free license, you can use the product as many times as you need. Our offering will surely become a valuable tool for any project. Download our fantastic product now for free!