Download the Free Folded Sweatshirt Mockup set today! It assembles three high-quality PSD templates that you can easily customize in Photoshop. These mockups display a neatly folded sweatshirt with a round collar. They are surely perfect for showcasing a company's logo or other branding design. The close-up view of the sweatshirt allows for intricate details such as the textile texture, folds, and shadowing. Both you and your clients will be surprised by how realistic and professional look. Anyone looking to enhance their branding designs can benefit from this set.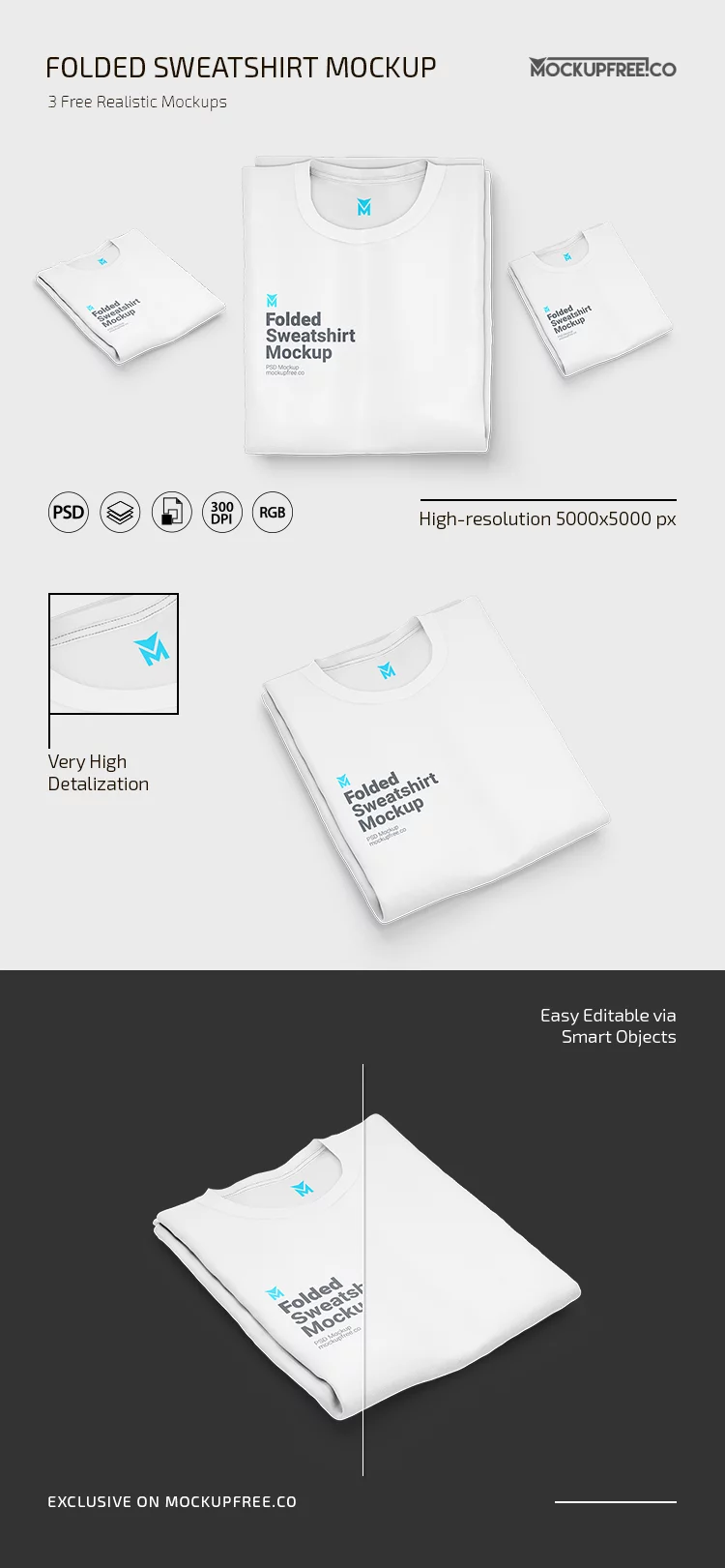 How can you customize the Free Folded Sweatshirt Mockup set?
Firstly, you can feature any pattern or other clothing design on the sweatshirt. Secondly, you can add text or a company logo, both on the outside and the inside of the sweatshirt. Additionally, you can change the color of the sweatshirt and modify details such as the collar and stitches. In particular, you can add a fitting backdrop image to make your mockup even more appealing. Photoshop allows you to easily adjust these features, making customization a breeze.
Why should you download the Free Folded Sweatshirt Mockup set?
As you download the Free Folded Sweatshirt Mockup pack, you'll receive three professional mockups for free! You can instantly customize in Photoshop to fit your needs. Using customizable mockups of a folded sweatshirt allows you to present your designs in a visually appealing and realistic way. What's important, these mockups are royalty-free, so you can freely use them for personal or commercial projects. Don't miss out on this opportunity to elevate your branding design and impress your clients with these amazing mockups.