Download our Free Brick Wall Logo Mockup set! This unique product will help you prepare a successful presentation of your new logotype designs. The set includes three highly realistic templates of a rough brick wall. Thanks to the natural lighting and a fragment of concrete floor the samples look even more realistic. While two mockups allow you to feature your logos against a large piece of a torn-away poster, the third template offers a bare brick wall. A cool vibe of a loft apartment or an industrial space will certainly make your presentation more impressive. By the way, our materials are extremely easy to customize in Photoshop.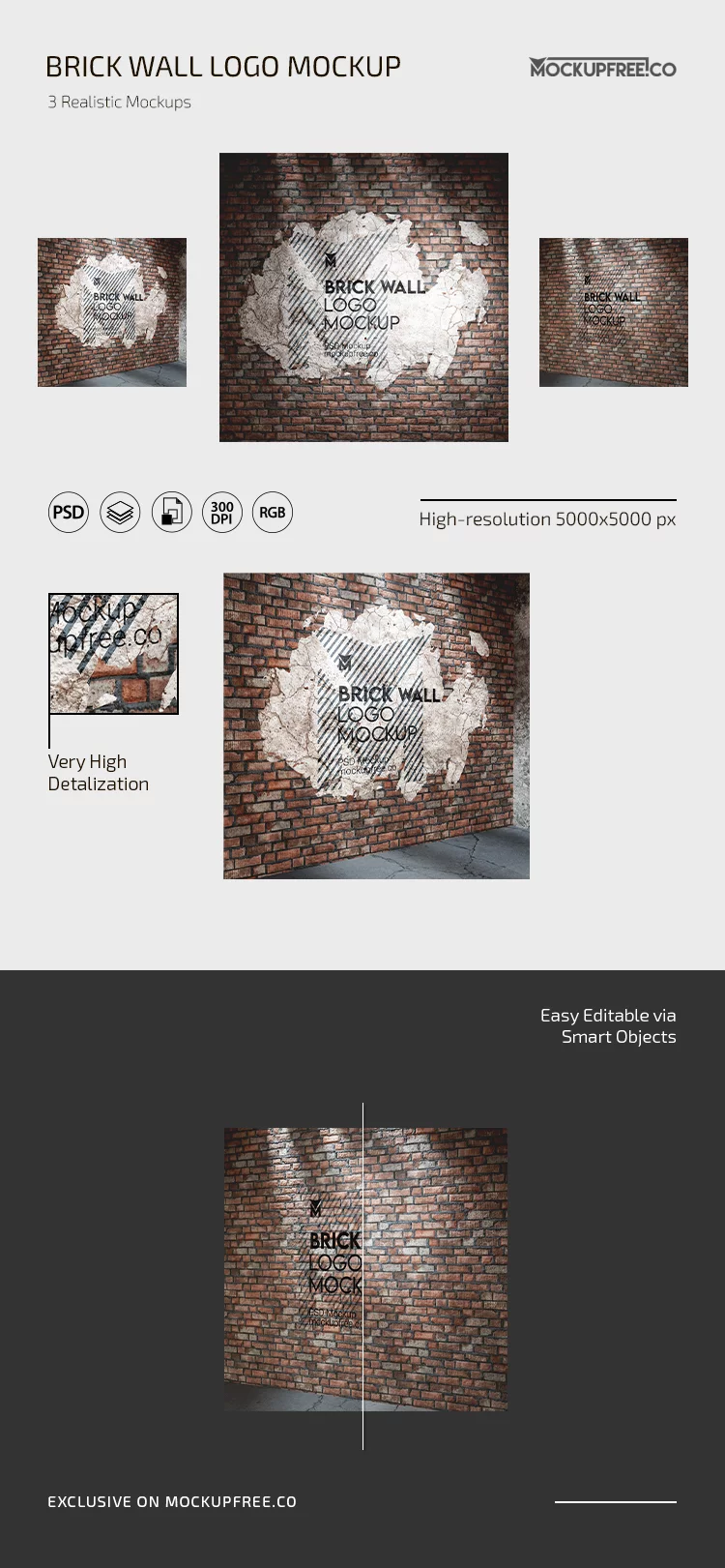 How can you adjust the Free Brick Wall Logo Mockup set?
Firstly, you can add your logo design to the graphic holder via smart layers. Secondly, you can type any text right on the wall. On top of that, it's possible to adjust the color of the bricks, the poster, and the floor. Finally, you're free to alter the scales, and lighting, to get a fully personalized presentation. Even users without advanced Photoshop skills can make basic adjustments to our samples fast and effortlessly.
Why should you choose a Free Brick Wall Logo Mockup set?
Make sure to download our Free Brick Wall Logo Mockup pack! This pro-level product is available free of charge. Besides, with the free license, you have the freedom to use these materials as needed. The ease of personalization and the highest quality of our samples are yet other reasons for you not to miss out on them. Go ahead, and use these branding mockups for both your personal and commercial needs.