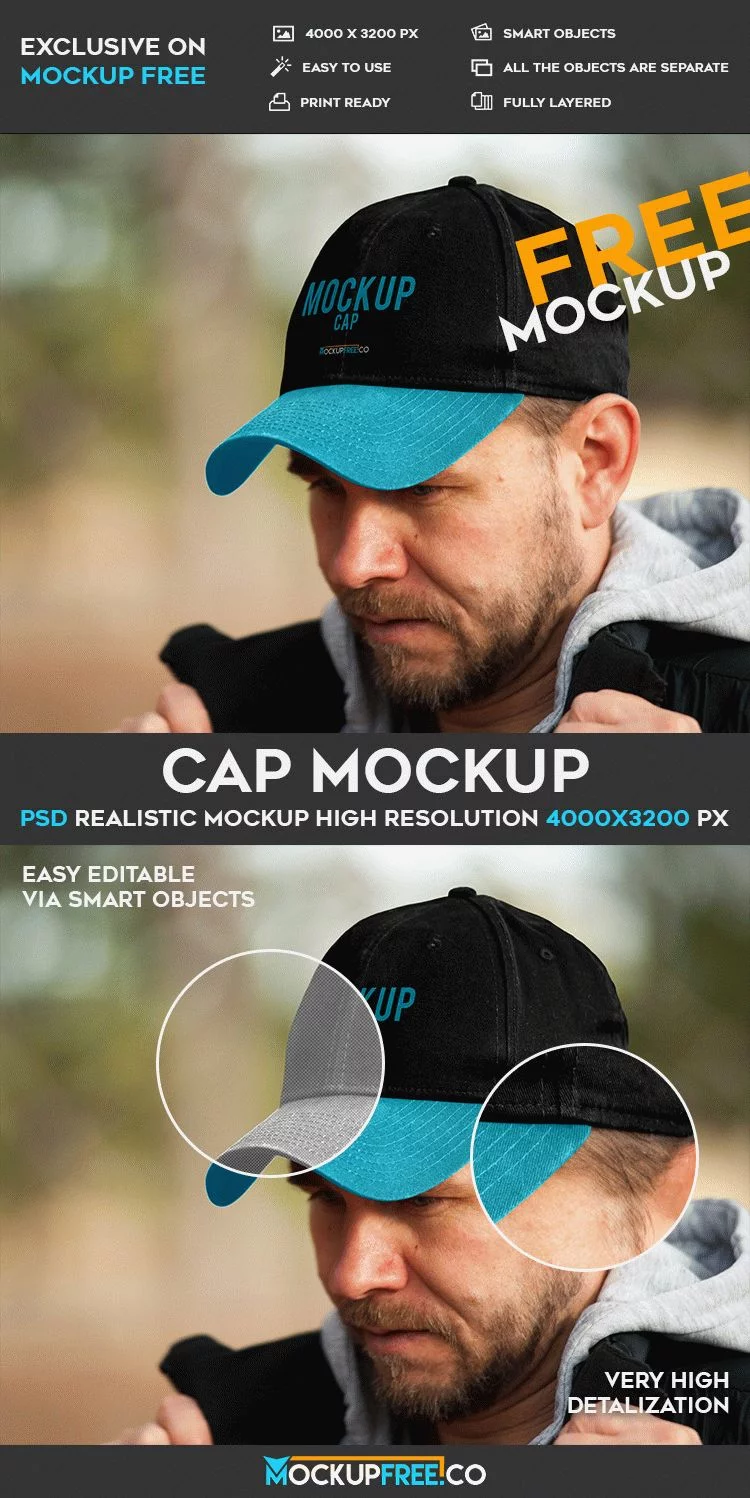 Get our new Freebie – Cap – that is absolutely Free PSD Mockup for your business, promotion of special design and improving your skills. This Free mockup is very professional and can be used for private and commercial needs. We hope you will appreciate our fresh mockup and it can be useful for you in future.
Such free PSD mockup is absolutely print-ready product if it is necessary. It can be customized using Photoshop. Have no problems with fully layered mockup in very high detailing, where all the objects are separate. After downloading you can understand how it is easy to work with ready-made mockup in Photoshop.
Of course, you need to have some basic knowledge of this program. But, there is a huge amount of teaching material, since this program is one of the most popular all over the world dedicated to graphic design and many others.
If you want to find the best Cap PSD mockup to present your branding series with a wide range of useful opportunities, you can download this awesome freebie and use it for different companies, branding identity design, brands and shops.
Download and enjoy this useful Free PSD mockup and make any necessary customizations. Hope this awesome mockup will be useful for you!