Download the Beach Towel Mockup Bundle! This top-class product will offer you three professional templates of a large rectangular beach towel with a cloth loop. Realistic shadowing and precisely detailed cloth texture are what make these samples stand out from the rest. With effortless personalization in Photoshop, you can prepare a captivating presentation of your product or textile designs. Our PSD kit is a powerful design tool that producers, retailers, graphic designers, and even travel agencies will make good use of.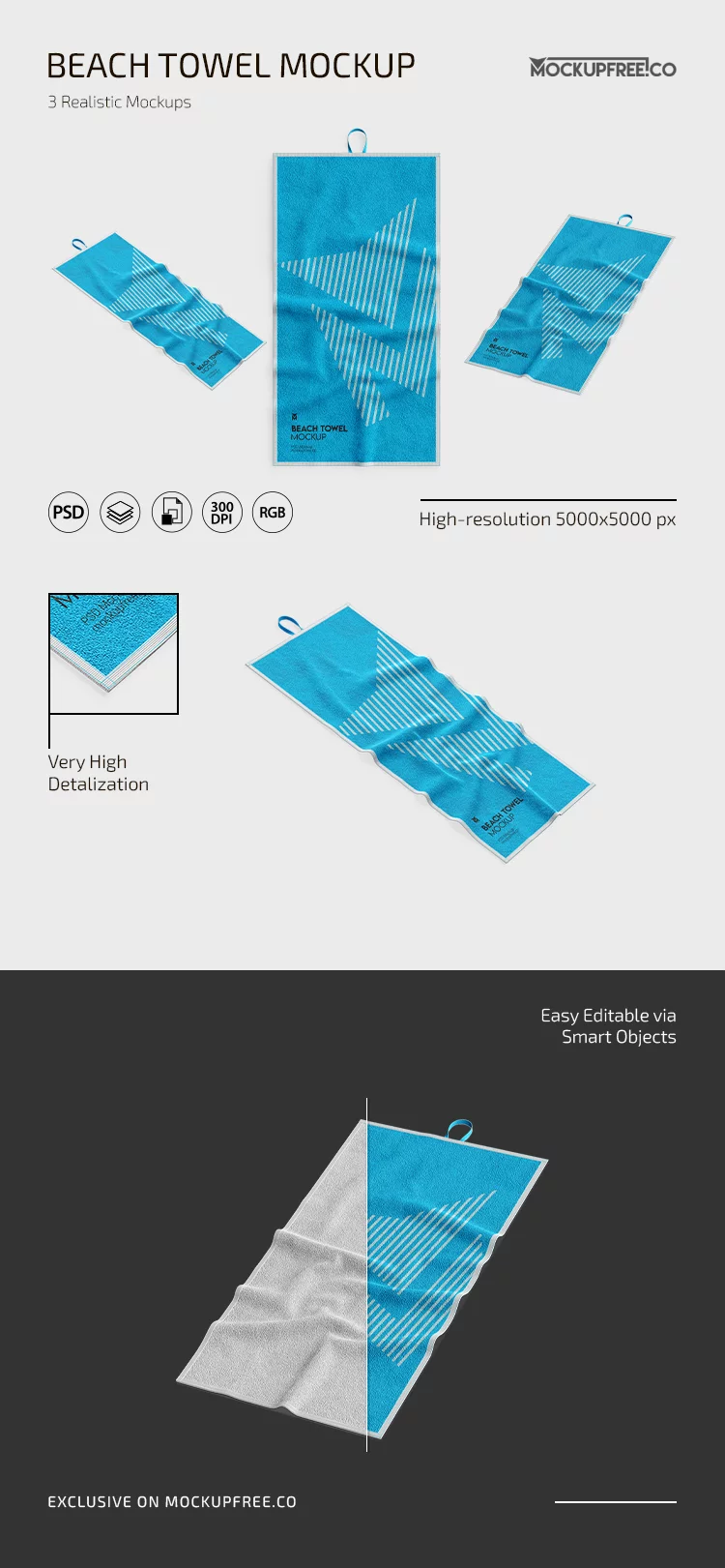 How can you adjust the Beach Towel Mockup set?
To begin with, you can apply your designs to these templates via editable layers in Photoshop. In particular, it's possible to showcase patterns, images, logos, or other branding designs. Secondly, you can alter the color scheme in order to find a combo that fully corresponds to your creation. Besides, rescaling these mockups, and changing the shadows and lighting will allow you to make the towel look as natural as pro shots. Finally, you can alter the backdrop of the templates, and add any text along with the images that complete your presentation.
Why should you download the Beach Towel Mockup kit?
Download the Beach Towel Mockup pack! This exceptional product supplies you with access to three top-level PSD samples. The full adjustability and meticulous detailing of these samples are their sure advantages. Besides, with the free license that we offer, you can freely utilize these mockups for your commercial and personal needs. If you're a retailer, a designer, or a beachwear brand owner this set certainly is the right one for you.