Download the 32 FL OZ 1L Milk Carton Box Mockup pack! This outstanding product will help you convey your fresh packaging designs. In the file, you'll find three class-A templates that our skilled team crafted from scratch. The mockups showcase a tall 1-liter cardboard milk carton with a ribbed plastic cap. Each sample presents the item from a different perspective. The life-like imitation of cardboard and plastic texture will make your presentation look professional and appealing. Besides, you'll certainly enjoy the process of hassle-free  Photoshop adjustment. Retailers, dairy producers, graphic artists, and packaging designers definitely should give this superb set a go!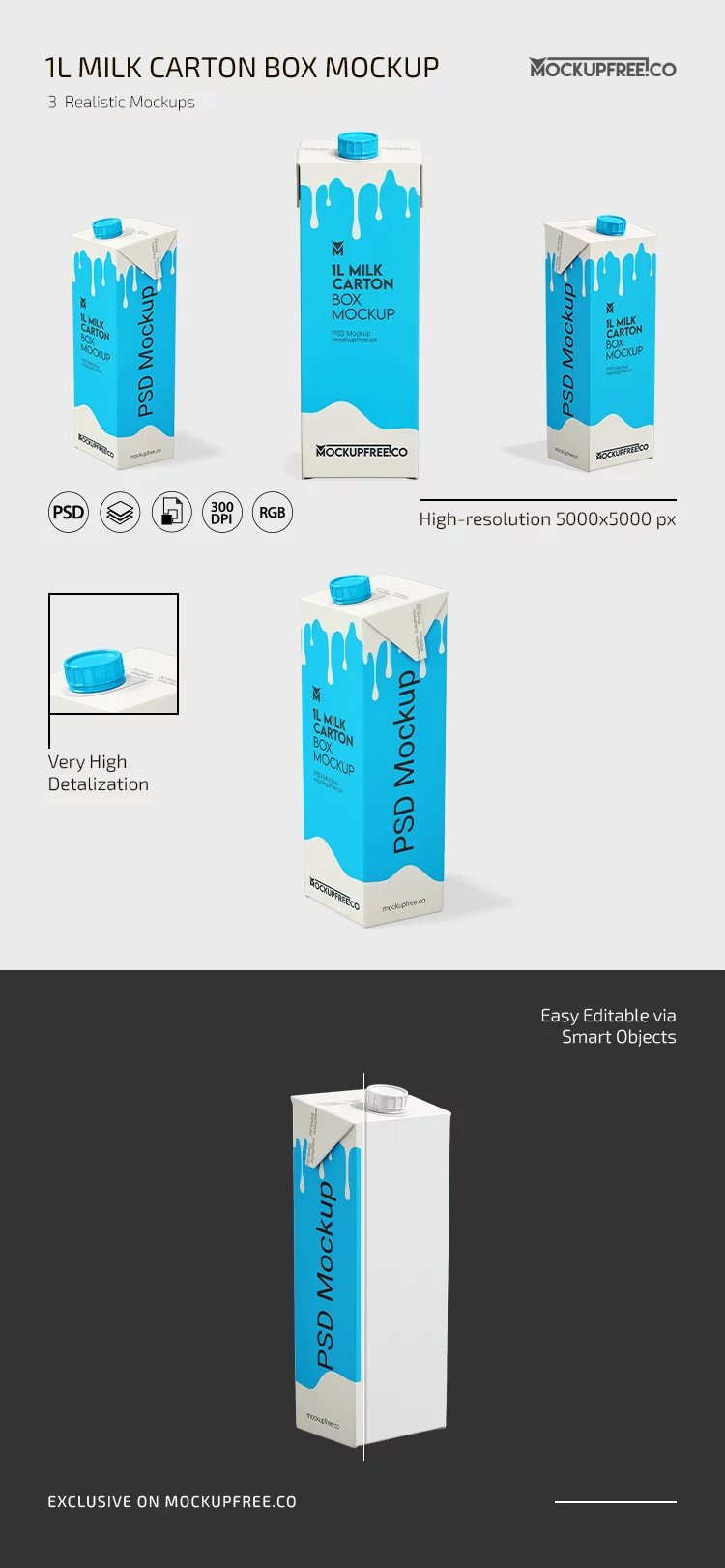 How can you customize this pack?
Whether you're a newbie or a pro, it will be no trouble for you to come up with an impressive presentation using our templates. First off, you can apply your packaging designs to the carton box via adjustable layers in Photoshop. In particular, you can feature illustrations, images, a pattern, a logo, and other elements. Additionally, you can alter the shadows and scales, as well as the color palette of the carton, and its parts. Finally, it's possible to add a suitable image to the background and type any text on the box.
Why should you download our kit?
Seize the opportunity, and download the 32 FL OZ 1L Milk Carton Box Mockup set! Three flawless PSD samples in it will help you score with the next presentation of your packaging design. Adjustable and extremely realistic, these templates are nothing but a pleasure to work with. With our free license, you can utilize our materials for promo campaigns or personal design portfolios without any restrictions. Give it a go!